Channel 3's 43rd Anniversary Football Match Rehearsal
Channel 3's annual football match  is here, taking place April o6. It's a chance for many of the Channel 3's stars to strut their stuff and show off their athletic skills. The athletic skills are reserved for the boys as the girls are usually just cheering them on.  In between they'll have mini concert and skits for us fans to enjoy. Don't you love the boy's in their "football" outfits, something just so cute and manly about the outfits. Which team do you think is going to win?
The Green team consist of Arm, Tao, Petch, Por, Um, Aun, Nadech, Woot, Louis, Mario, Art, Kik, Jeab, Go S, Mos, Champ, Beam, Tok, James, Tony, Alec and  Ning
The Orange team consist of Bot, Johnny, Lome, Grate, Por, Boy, Gosin, Mark, Ken P, Aelx, Tui, Pope, Keng, Yai, Jack, Tao, Noom, Pop, Boy,Choke, Goatee, Earn, John, Pio and Do.
Most of the Green team showed up for rehearsal vs the Orange team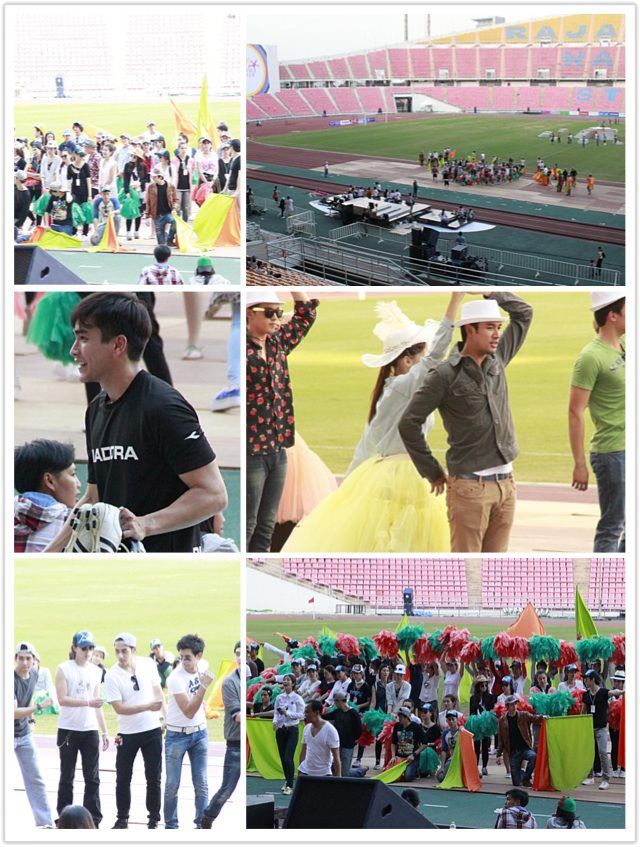 Nadech, Pat and Ken. Pat is looking better these days, the signs of all the plastic surgery is fading it seems. Ken looks quite cool in his glasses while Nadech looks like a dork.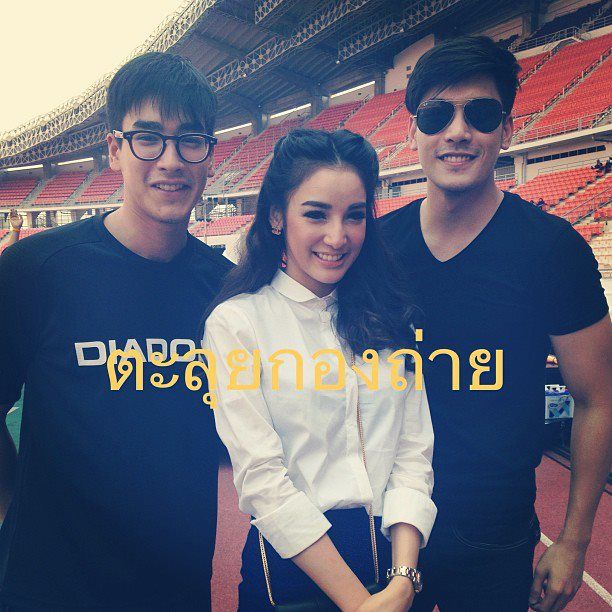 Nadech showing off his man power, wonder if Weir is jealous?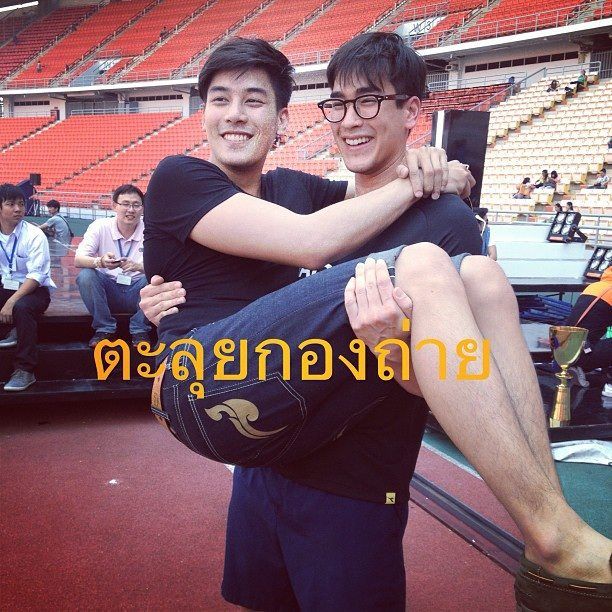 In ridculous outfits, acting out the highly skilled act,  of staring at each other lovingly 
Maybe practicing "Kreng Jai", Raptor's signature dance moves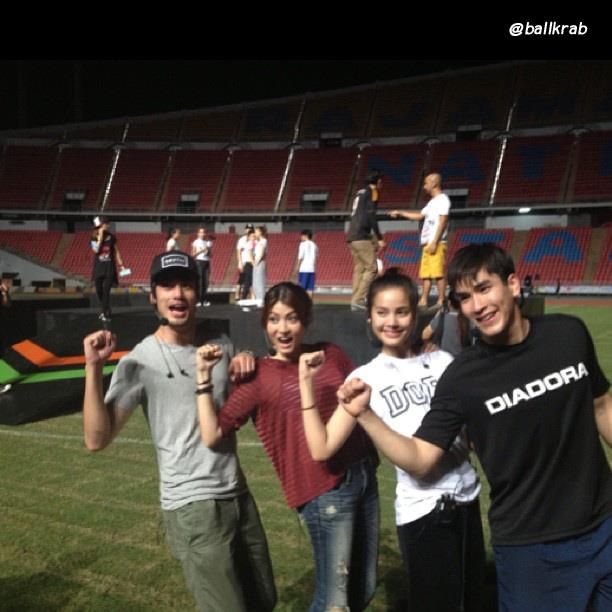 The younger generation with senior actor Por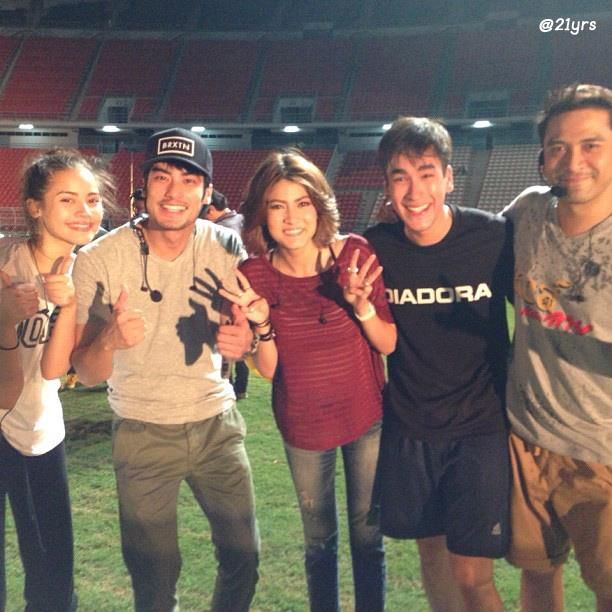 Mark and Kim, in a rainbow of umbrellas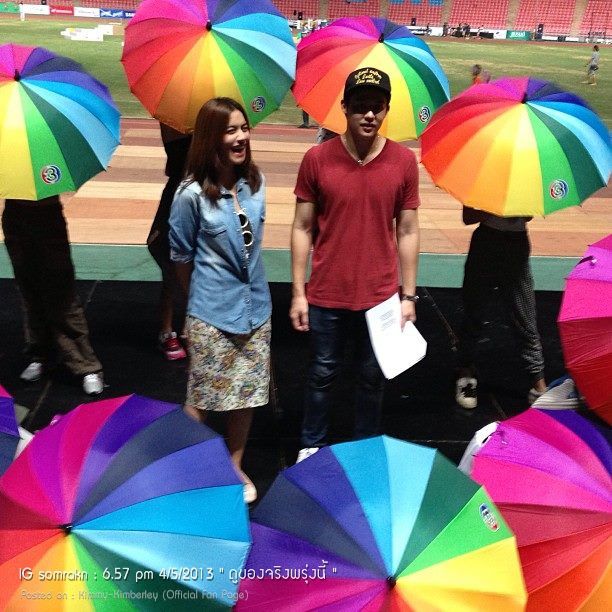 Are you looking forward to seeing the match? What team are you cheering for, Orange or Green?
_____
~Lalita
Credit team list to Shampoo
Picture credits: F3 Facebook
Related Posts :