Hyun Bin in Thailand
Hyun Bin has arrived in Thailand, famous for his role in "My Name is Kim Sam-Soon" and "Secret Garden", he is one of Korea's top male star. I personally loved him in "Snow Queen", one my favourite K-drama series.  The drama was a great mix of romance, sadness and family drama.
Seeing Hyun Bin is not without a cost, not like our generous Thai stars who do their fan meeting for free.  Hyun Bin is charging 1000-5000 baht to see him ( $35-175 USD). Hyun Bin's fan meeting is taking place at the Royal Paragon Hall, the seating capacity is at about 5000, and from the looks of it , there are many tickets left. What does this cost include? It looks like the first 200 people will get a coveted Hyun Bin t-shirt, must be made out of gold LOL.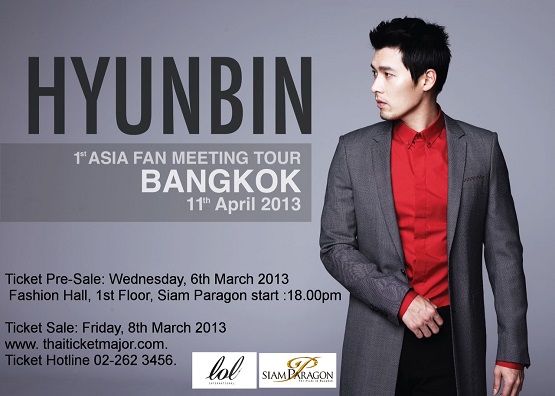 Hyun Bin was just recently discharged from the military back in December 2012, after serving 21 months  in the Marine Corps, which is suppose to be the toughest service branch to be in. I guess now he is making his rounds, to make up for all the lost moolah he lost  while serving in the army. Fan meeting is taking place April 11, 2013, anyone going, or would be interested in going,  if they were in Thailand? Would you pay the dough to see him? What is your favorite Hyun Bin drama?
Looking like a pretty bad boy,  look likes matrix style mix with fluff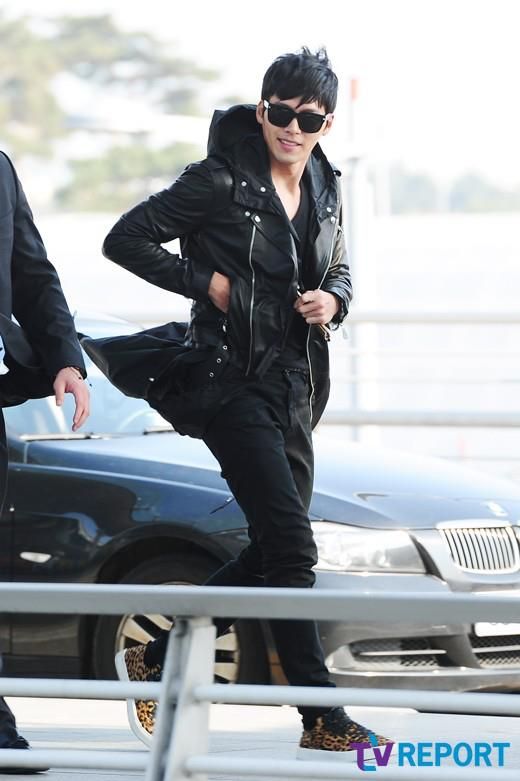 Thai fans giving him the warm welcome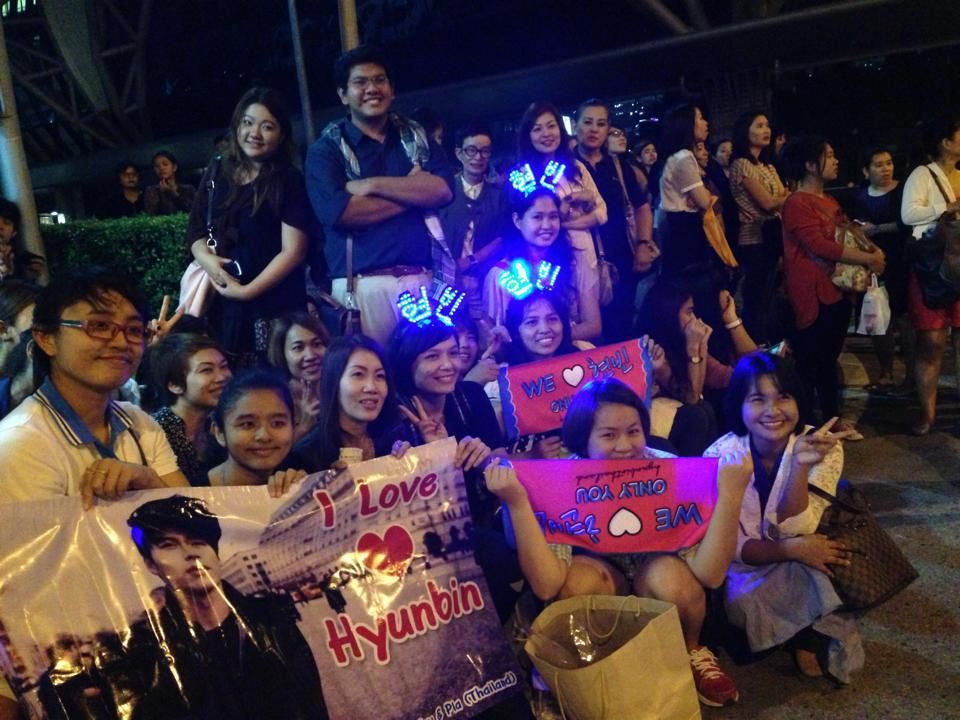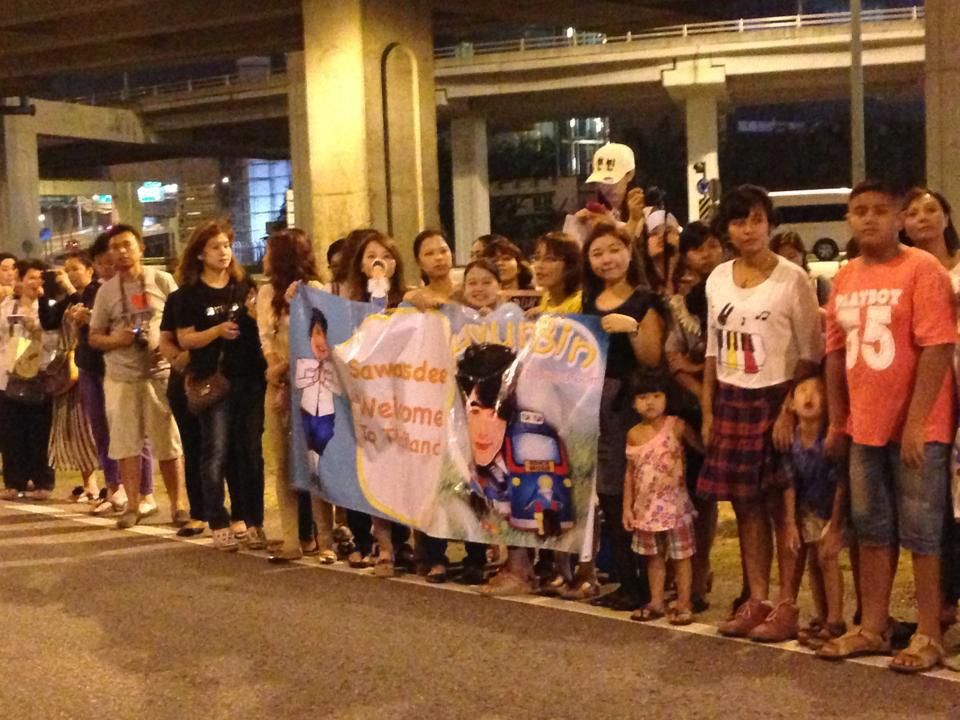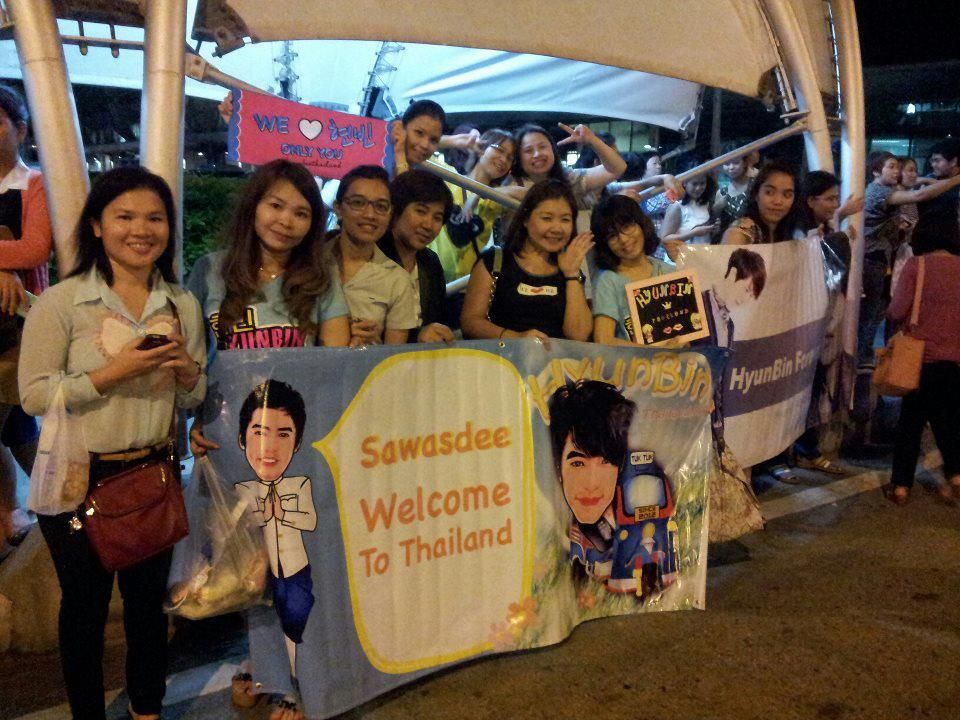 Superstar checklist, police escort, sunglasses,  adoring fans, and of course reporters hounding you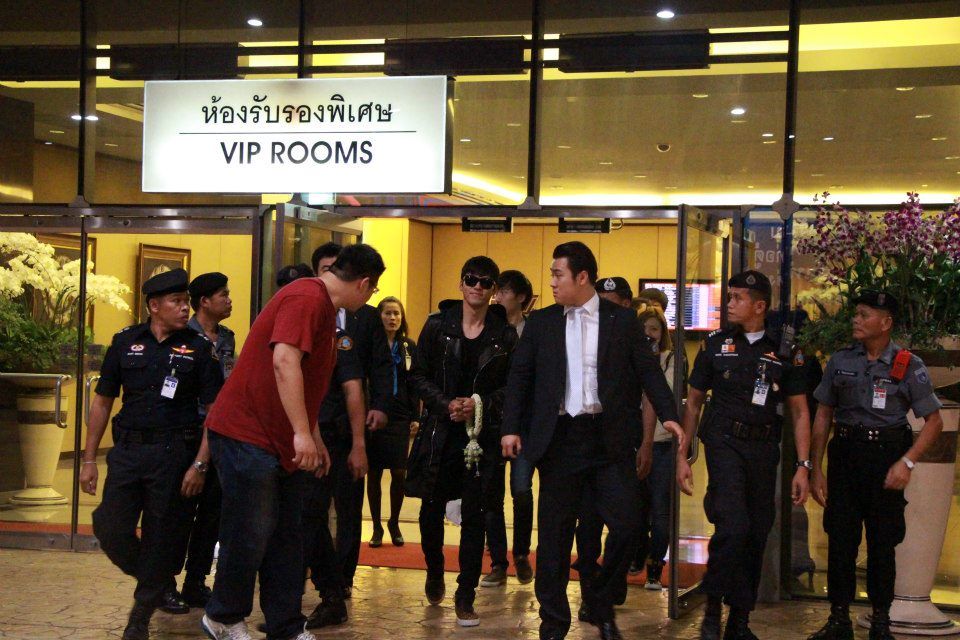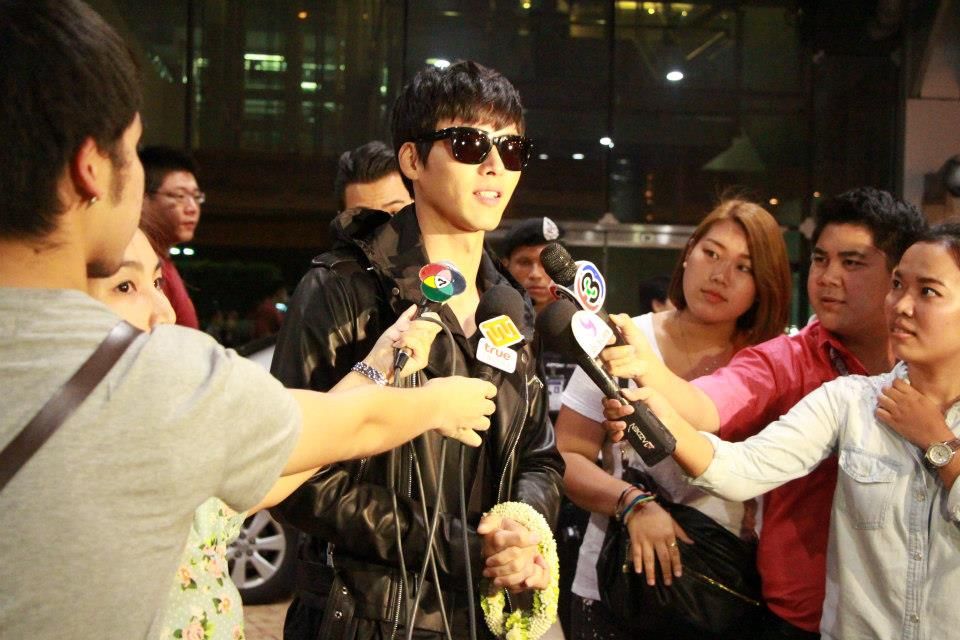 ____
~Lalita
Pictures Credit Hyunbininthailand Facebook
Related Posts :