Mai Sukhontrava snuggling and hugging with a Tiger
The older generation must be calm and collective.  This word is most suitable for TV's bad girl "Mai Sukhontrava" because no matter where she goes, she has to be prominent and sexy stealing the scene at each event, showing her remarkable boldness.  But it's not only work that Mai shows how daring she is.  Even when she's out just having fun, she's not any less daring or bold.  In this case, P'Tiger are you shaking as result of Mai's sexiness?
As for these pictures, it came from Mai's instagram from her trip to the Tiger Zoo.  She went and took pictures with the tigers, but what is evident she shows no reaction of being alarmed.  Instead she's sleeping and snuggling intimately with the tiger. She's teasing and snuggling with the tiger, playing with his tail.  The tiger himself is behaving quite adorable too, showing no signs of being a savage, not even a bit.  Not only that but the tiger is just sleeping there so Mai can take sexy pictures to show off.  Maeee…or has the P'Tiger already fallen for Mai's charm?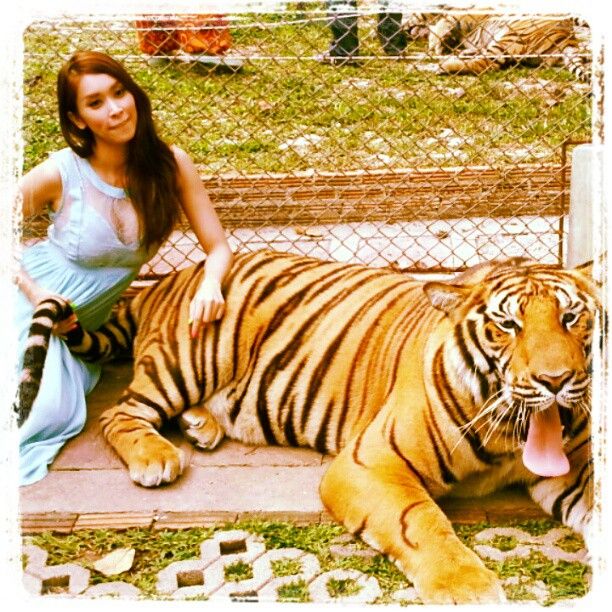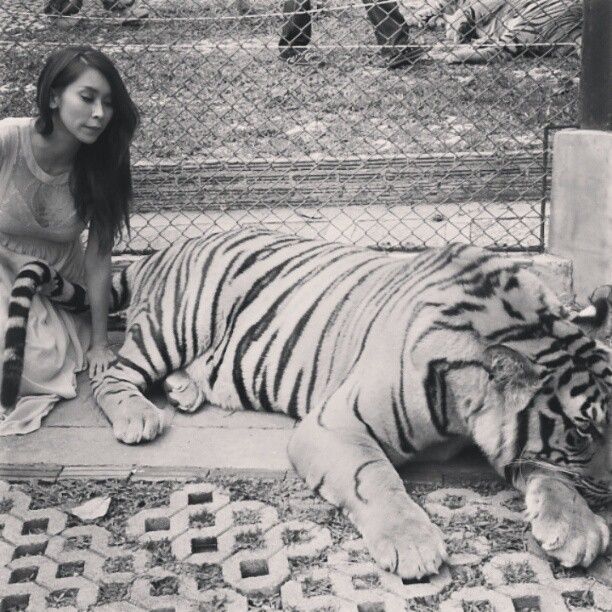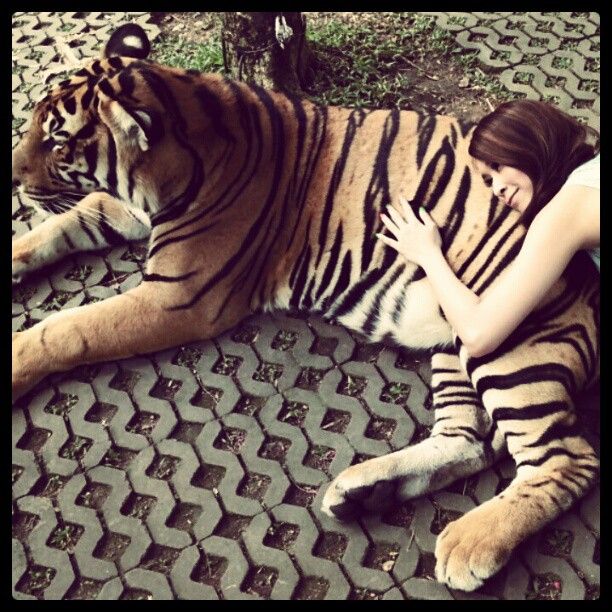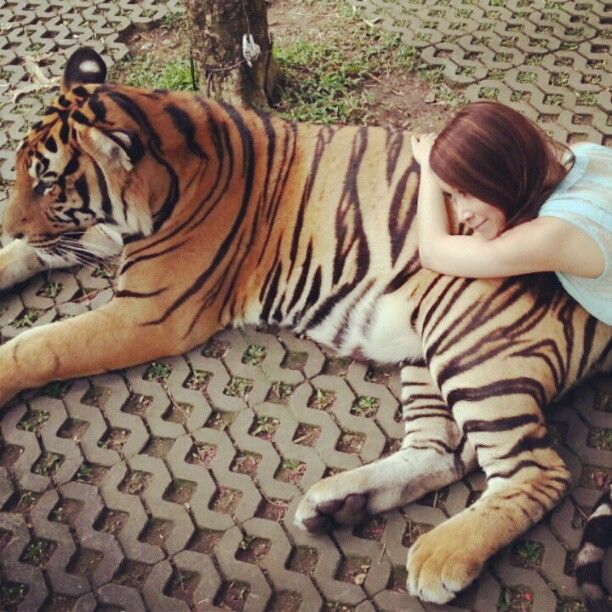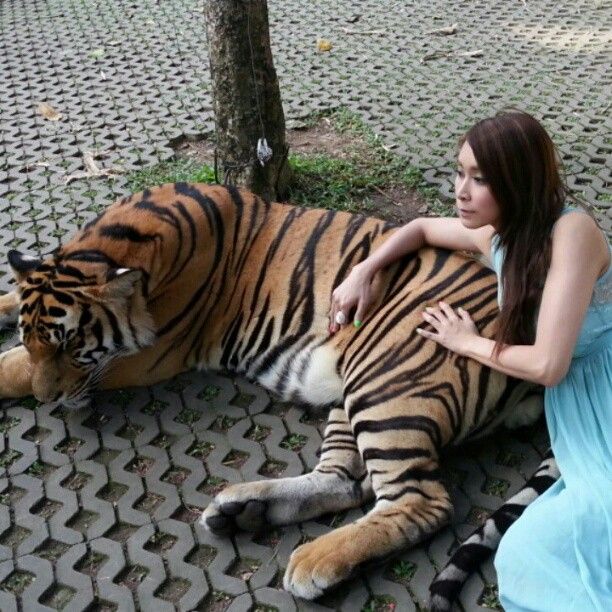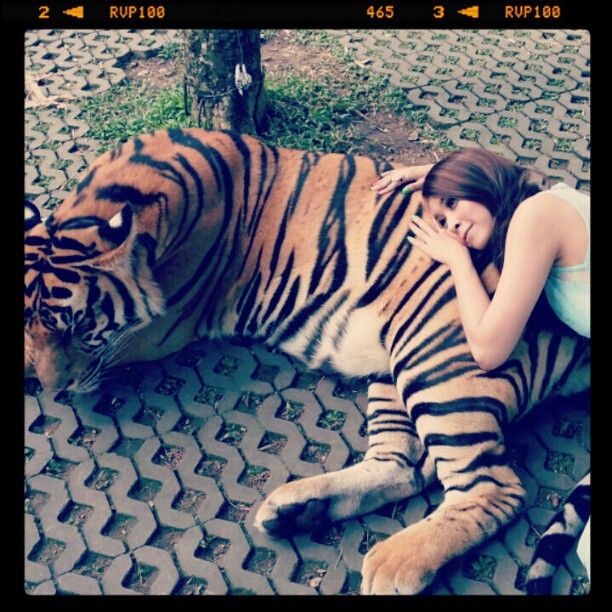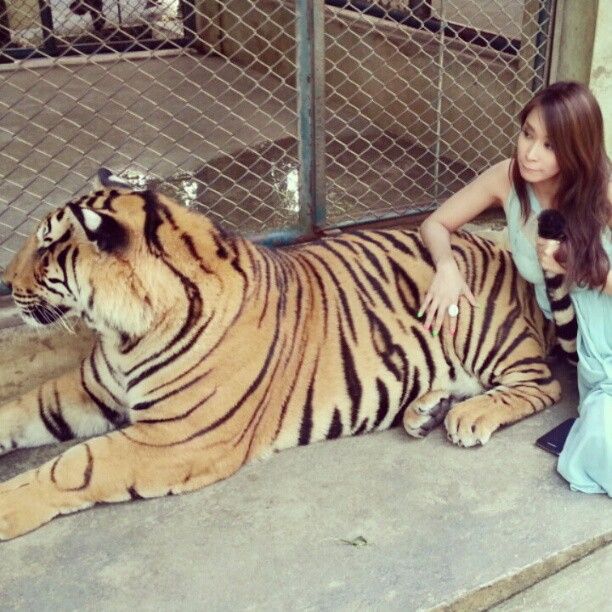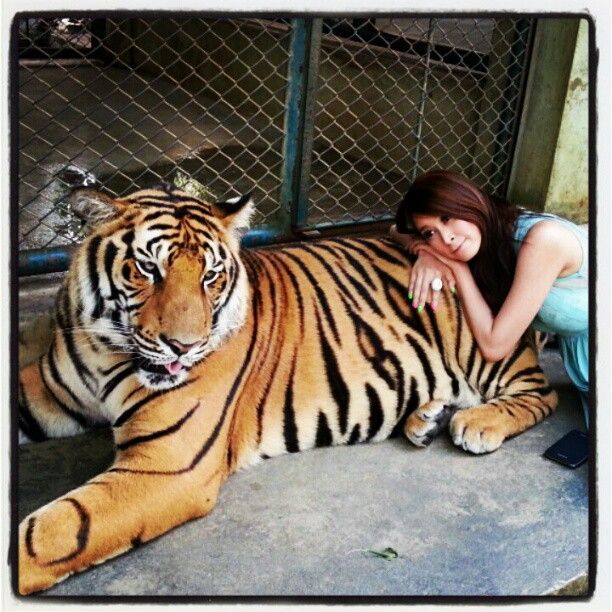 ____
Translated News
Source: Rakdara | January 10, 2013
Related Posts :