SugarDaily's Exclusive of Aikoden's Meet with Nadech & Yaya on USA Tour Part II
On December 16, 2012,  I finally got to see N'Yaya and P'Nadech together live in action.  I think it's way better seeing the two together than seperately.  I was so sad that I didn't catch Nadech the other night when I only caught Yaya at the San Francisco Airport, because he arrived 30 minutes after I left.  But that doesn't matter, because I finally got to see him.  I must say.. he was a bit stylish today.. and was just so darn handsome!!!!!  I wanted to squeal so bad, but kept calm and continued smiling 
  Yaya looked super adorable as usual.  When they went to Yosemite earlier yesterday, I think Yaya told us that she didn't prepare the right clothes for the trip, because it was colder than what she expected.  I have to agree to that, Fresno's weather is always unpredictable, but I'm glad they had fun over at Yosemite and playing in the snow.  I still can't believe that I saw them both, I am totally a shipper for the two forever.  They're just too adorably cute together. <3
I tried my best at multi-tasking.. recording videos and taking pictures… quite tiring.. I'm still not even finish tagging other pics.  
  They both have such great personality.  You can't find faults with them.  They were both very welcoming, I was happy that meeting them two went smoothly, unlike in SF.  Each fan got a great even amount with the two, and none of us fought over them, giving them each their space.  Their mothers were very sweet and welcoming as well.  I'm glad meeting Yarry was a success, and I'm proud of the Yarryers that went to support them.  They were all so sweet.  At the end of the day, it was as if we were all close and knew each other for a long long long time already lol.  It was truly an amazing experience.
I want to spazz, but I won't since many of y'all have been waiting desperately for the pics.. Like Shamp & Kiz.. hehe..
I apologize for the wait.  Enjoy the pictures!
Yaya checking in.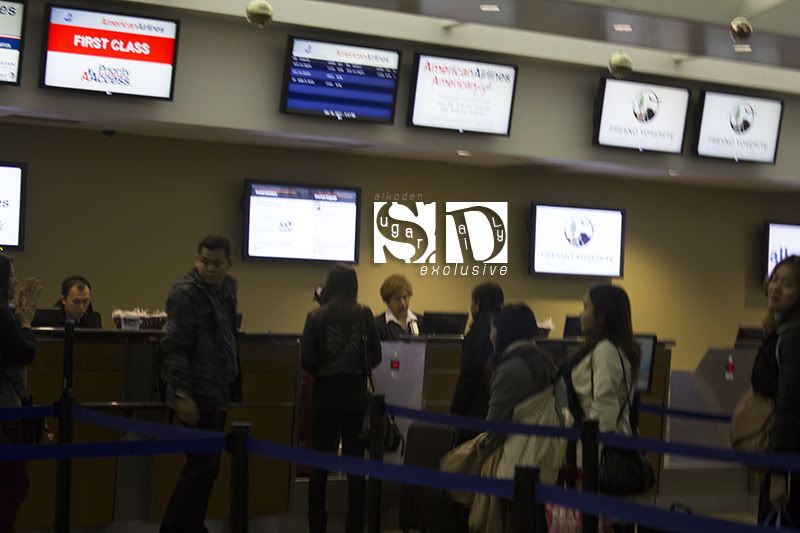 Smiling to the fans.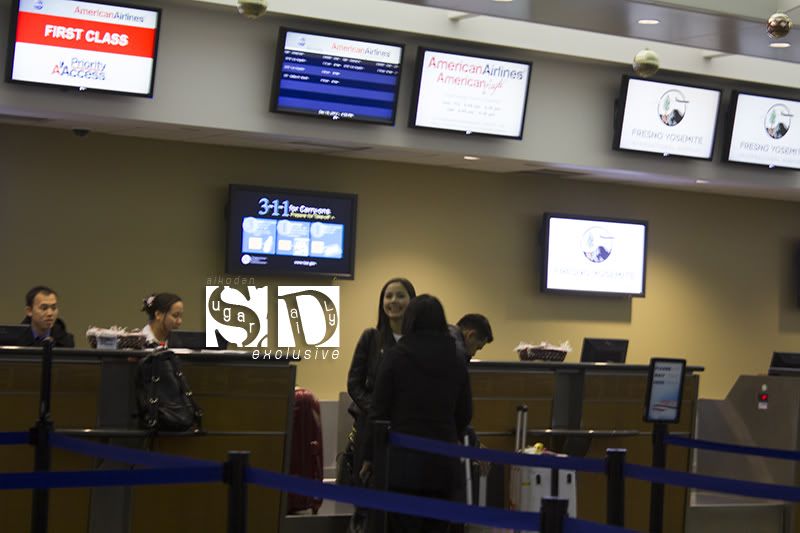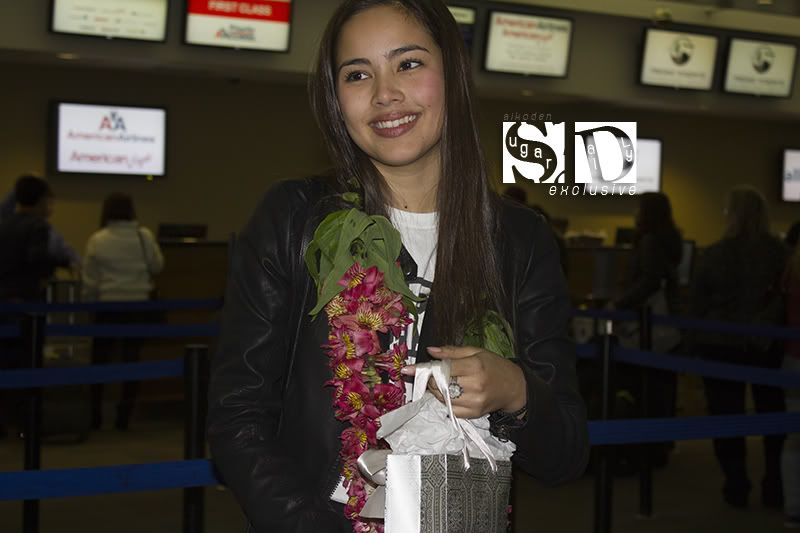 Yaya with a little fan <3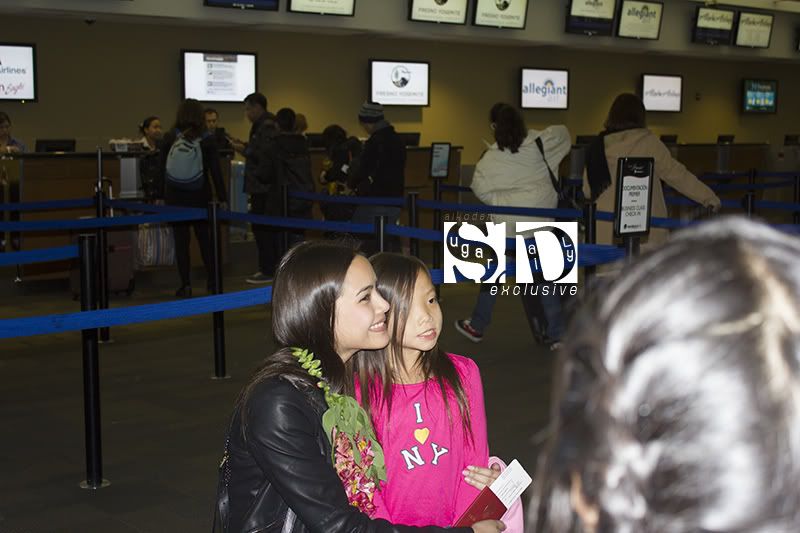 Sheng and I giving pics to N'Yaya. (mostly Sheng lol.. I look out of place 
)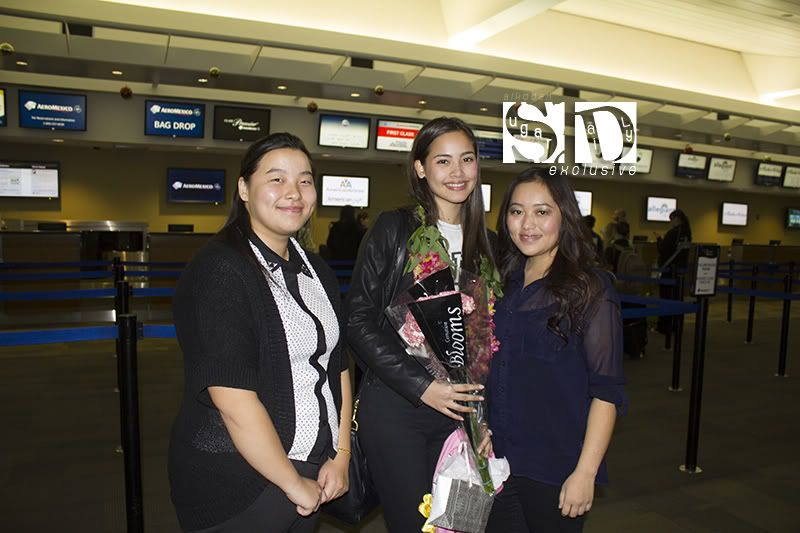 Yarry.com Fresno team did a little cake surprise for Nadech's birthday. Happy Birthday to you na P'Nadech <3  I handed it to him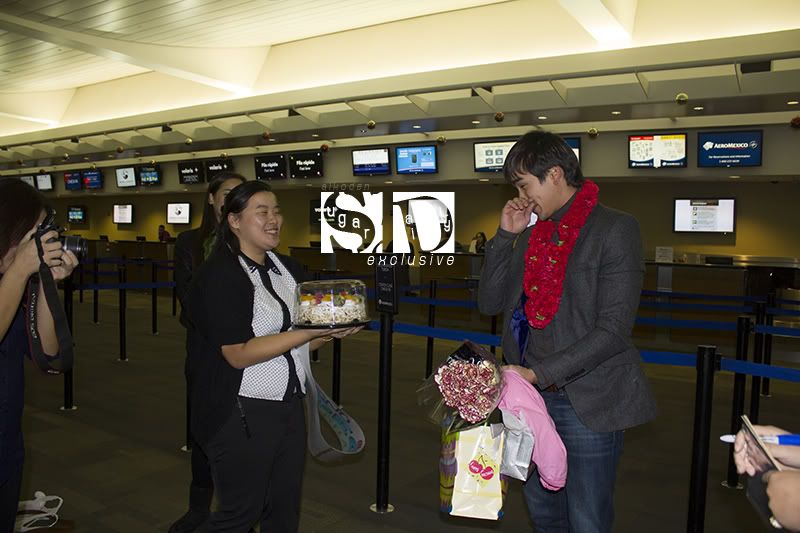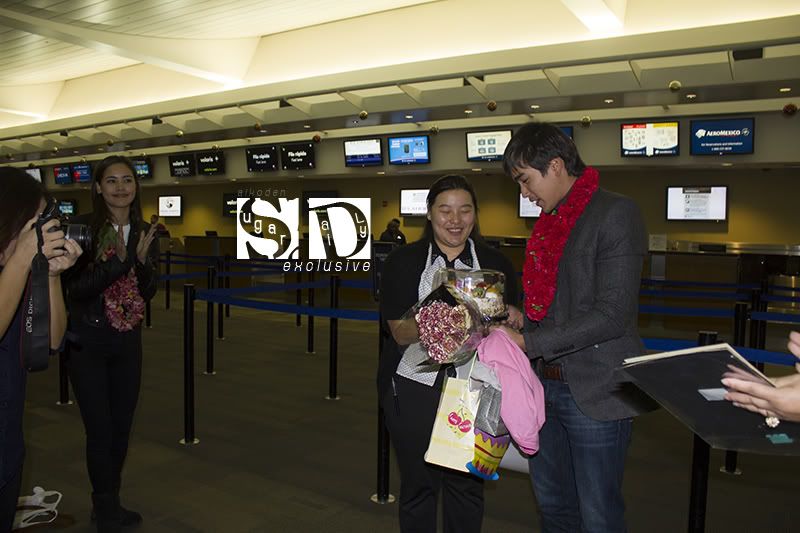 Posing for the camera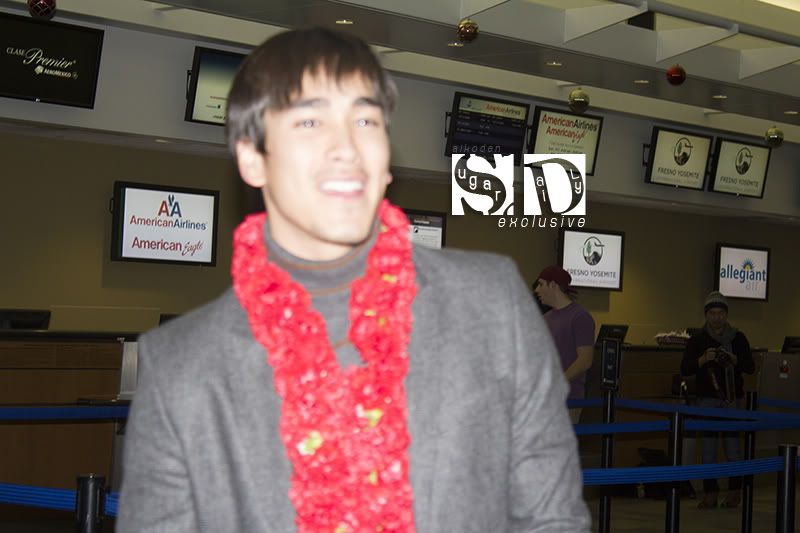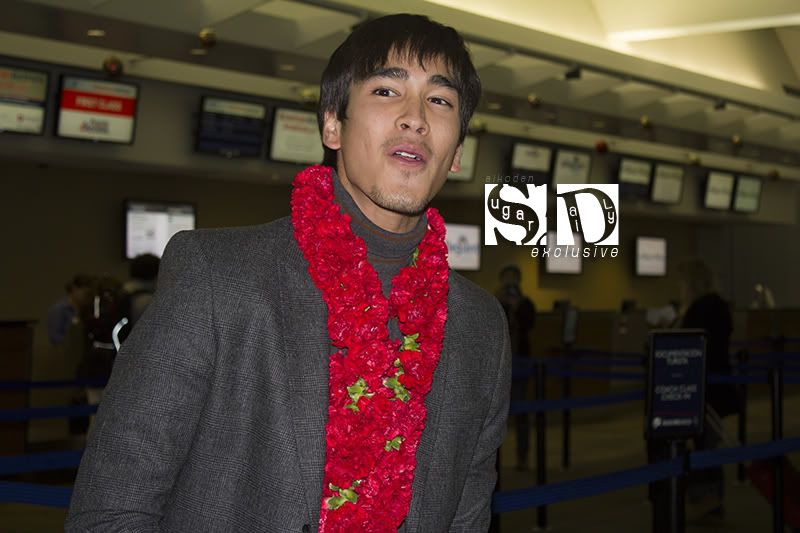 Finally got pics with Mae Kaew & Mae Pla. <3 They're such sweeties.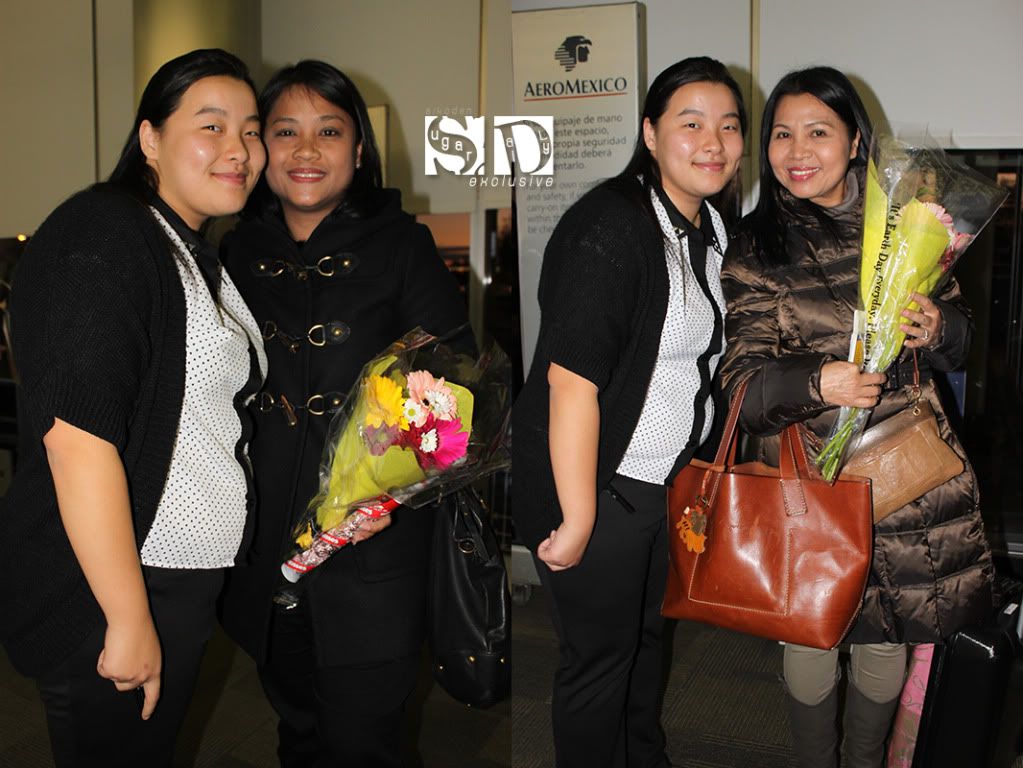 Yaya & I *squeals*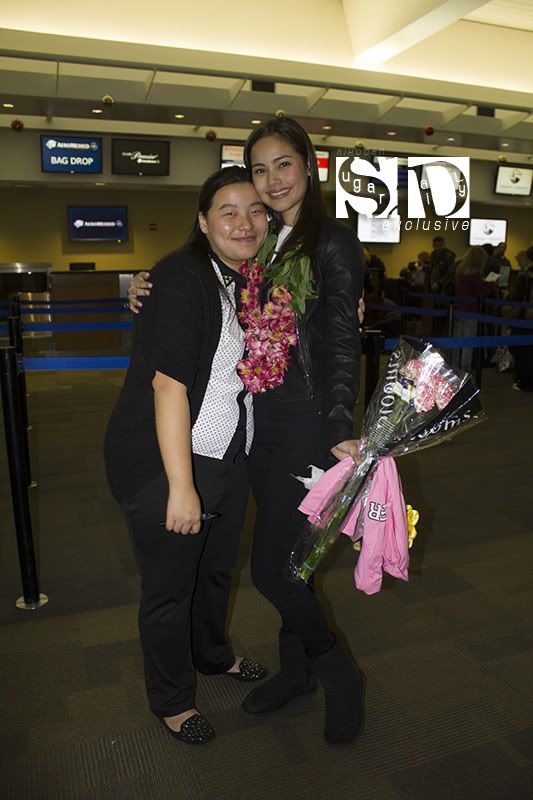 Nadech & I *squeals*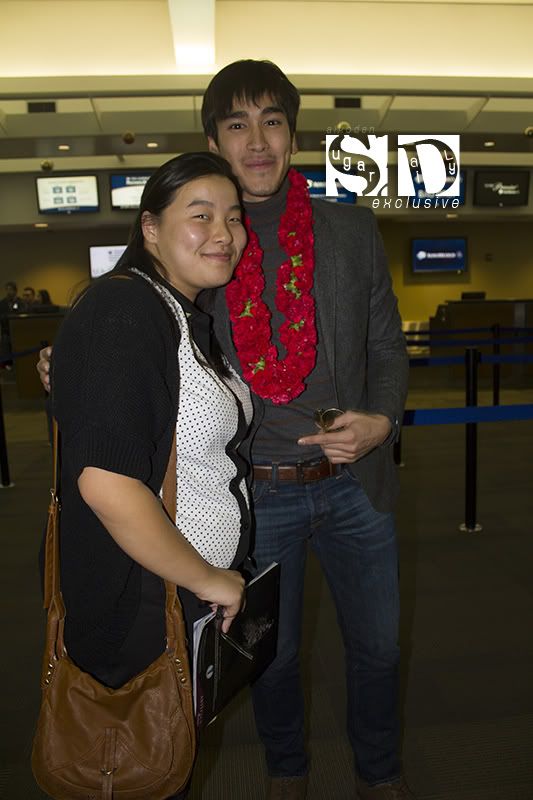 Nadech signing my 2013 calender and F3 magazine.  He was surprised how I had a calender.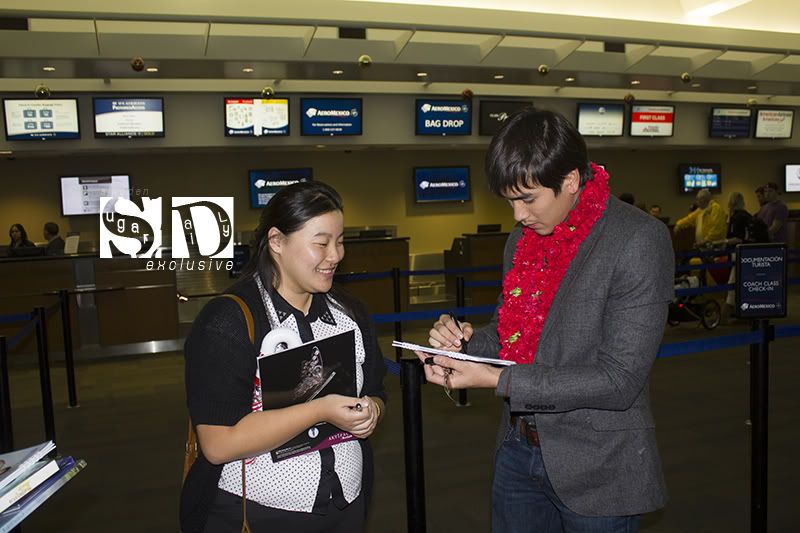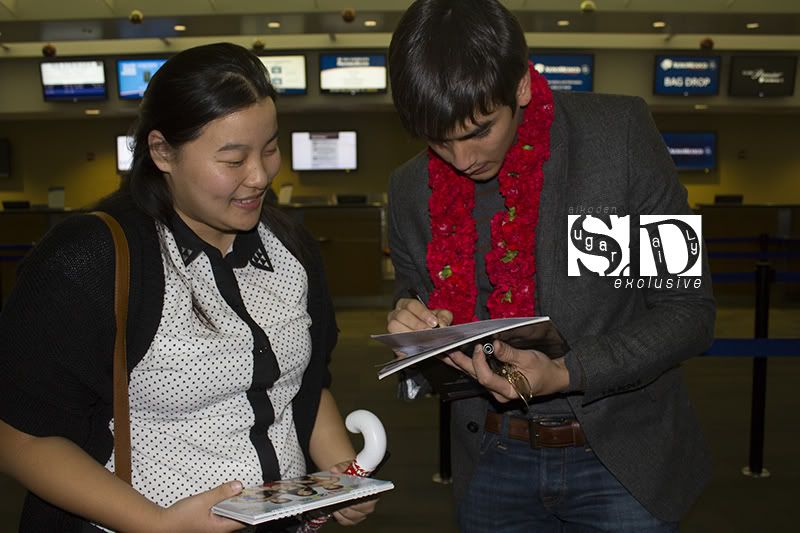 I was spelling my name out for him, hehe.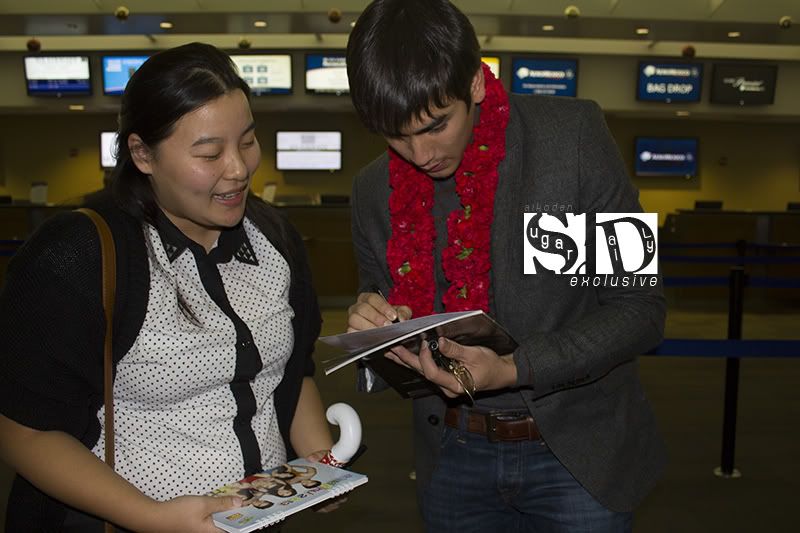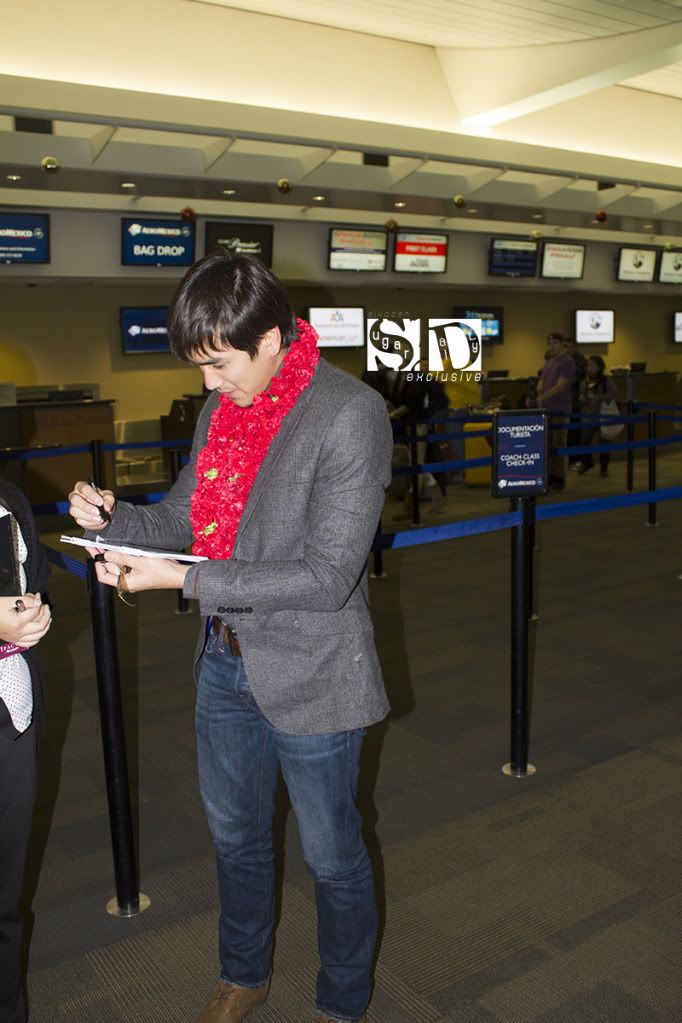 Yarry together (though they're a bit far here lol)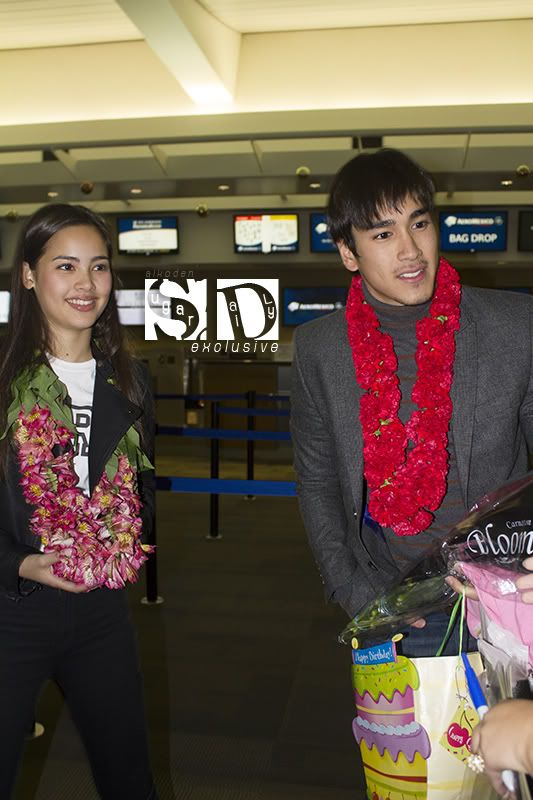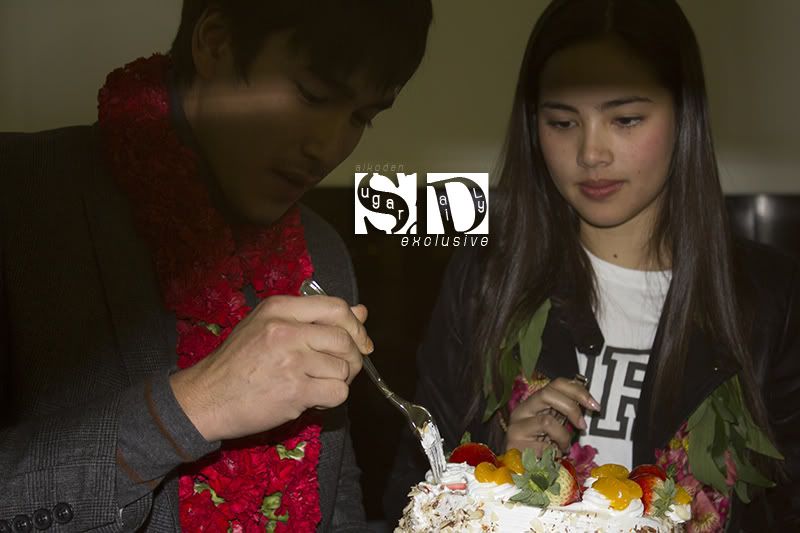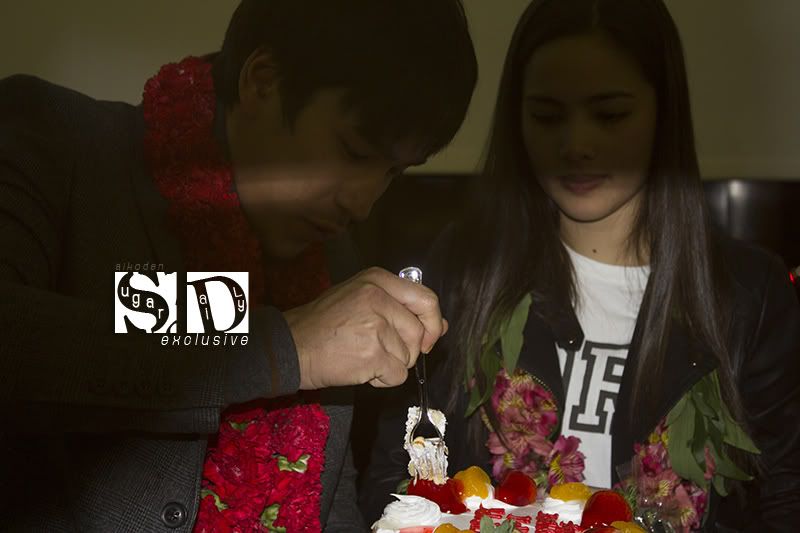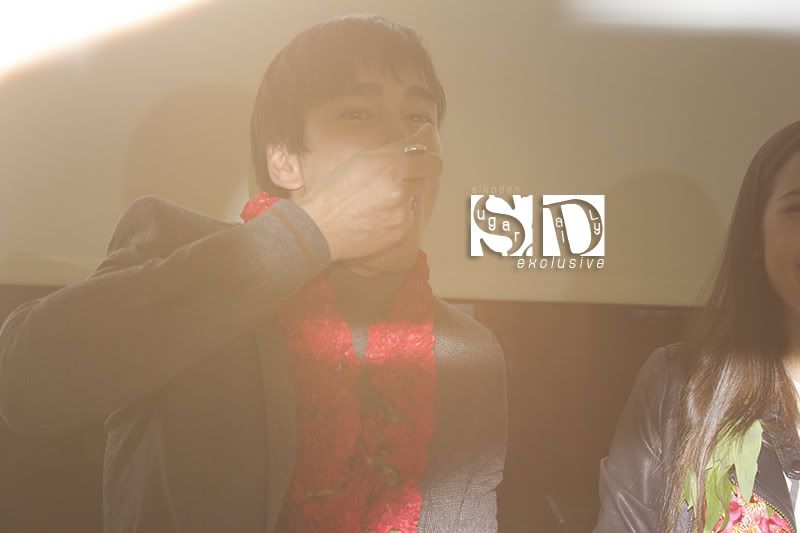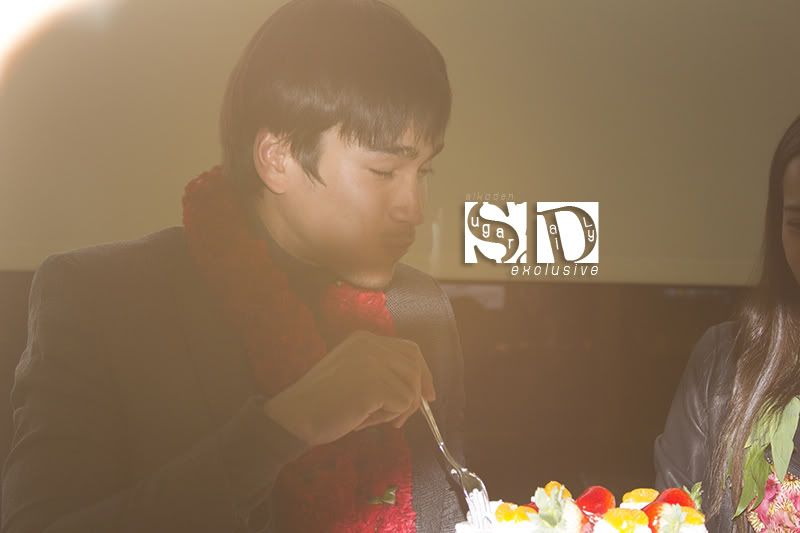 Feeding mama.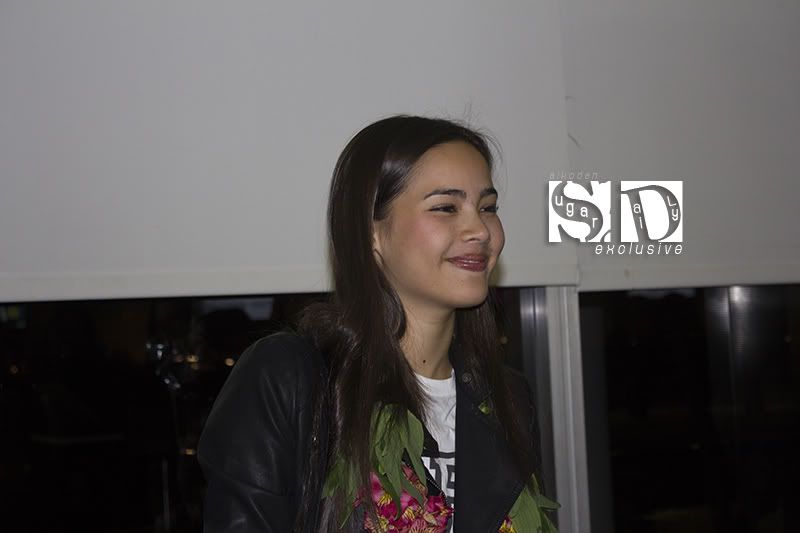 I love this picture <3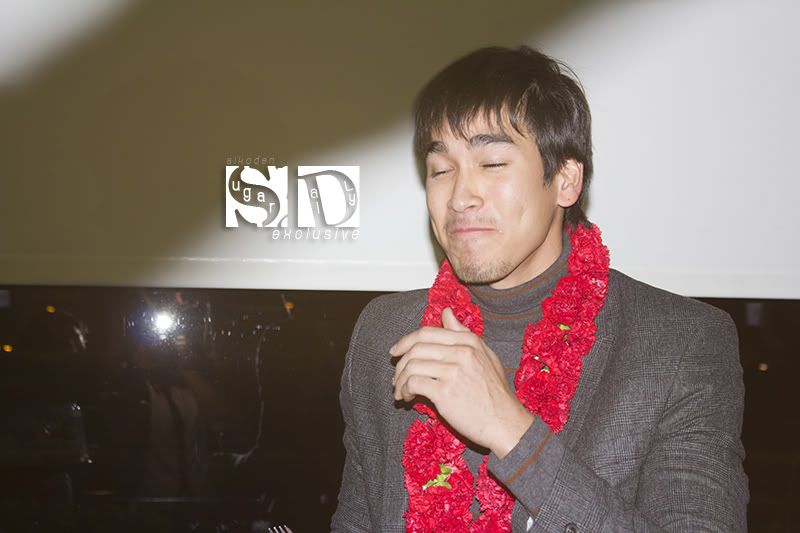 Seeing Nadech off, Yaya already went ahead.  Nadech was slower, because he took a restroom break.. hehe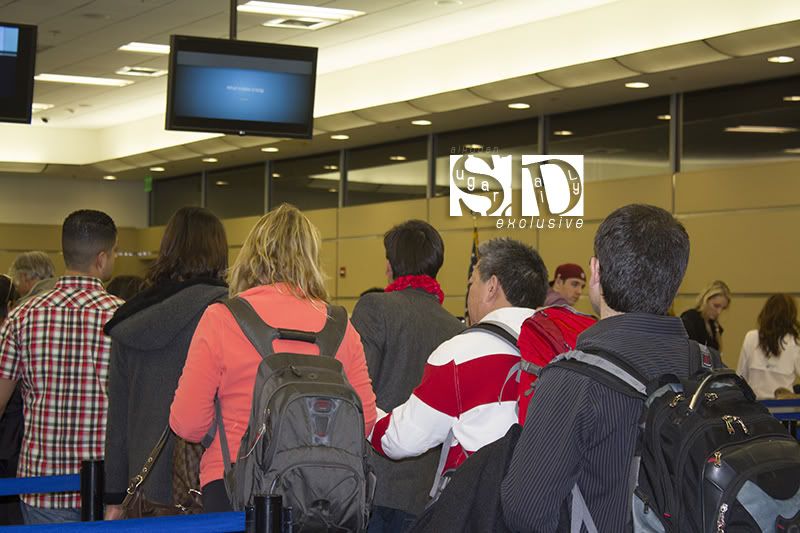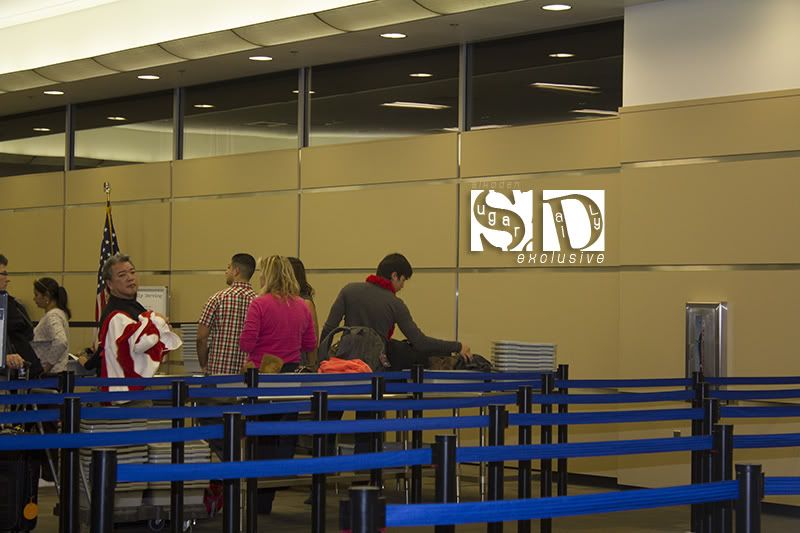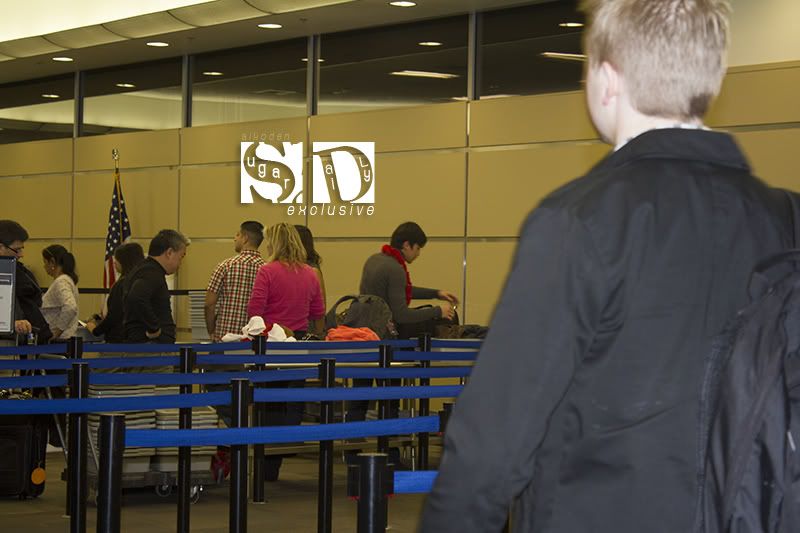 last but not least, the left over cake.  Nadech them can't take it inside the terminal, so Sheng and I took it home. <3  The part where Nadech ate.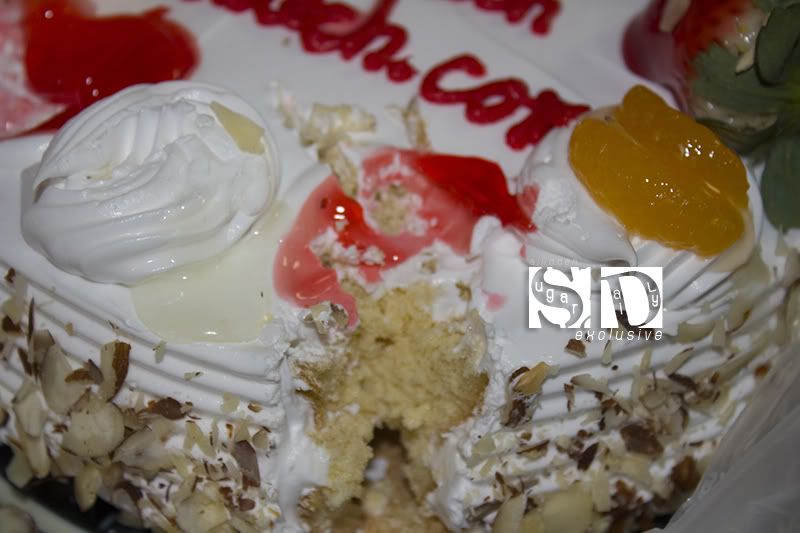 My piece that Sheng shared for me.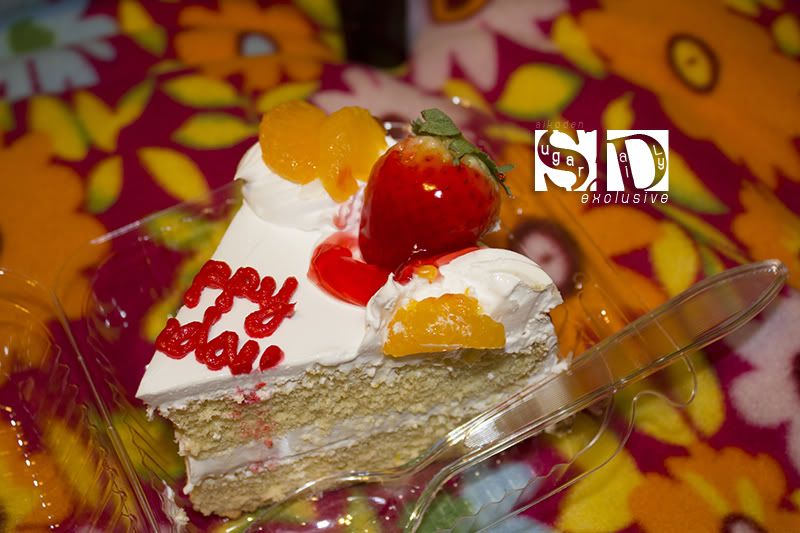 ___
PART I  of Yaya & Nadech USA Tour : http://sugar-daily.c…r-from-aikoden/
Related Posts :