SugarDaily Exclusive of Yaya's U.S.A Tour from Aikoden
December 14, 2012 at around 8 to 8:30 PM, was the night I got to see the lovely Yaya Urassaya right in front of my very eyes.  And it's amazing to know what a sweetheart she really is.  Not only is she a beauty on the outside, she has a beautiful personality on the inside as well.  Even if you are not a fan of hers, if you were to see her up close and personal, you'll become an instant fan right away.  It's just this sweet welcoming feel that she gives off.  I have grown to be a bigger fan of hers after getting the chance to meet her.  I just felt like shrinking her and putting her in my pocket, because she was so adorable!!!  I won't spazz much, because I can go on forever.. hehe.  I am proud to exclusively share these pictures I got of her.  Do note that I had to wait 4 lovely hours at the San Francisco airport just to get pictures.  Sadly they aren't HD, but  I tried my best to edit them.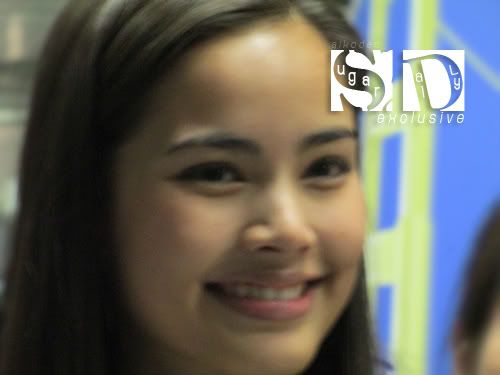 I also met 2 wonderful Yadechers along the way, and I must say it was great meeting and interacting with them.  We came to a conclusion that once you become a Yadecher, you'll always be a Yadecher.  I am proud to ship the two (Barry & Yaya) together.  Darn, it would've been great if we were able to catch Nadech, because he arrive like 30 mins afterwards?  Saddening.. *sniffsniff*  We were in a rush to go home… but I cross my fingers that I'll meet them again.  Thanks for reading & Enjoy the pictures.  I promised Sugar-Daily that I'll get them some Sugar-Daily Exclusive pics 
-Aikoden (Julie)
Right out the door! The moment other fans went crazy. 
  SURPRISE!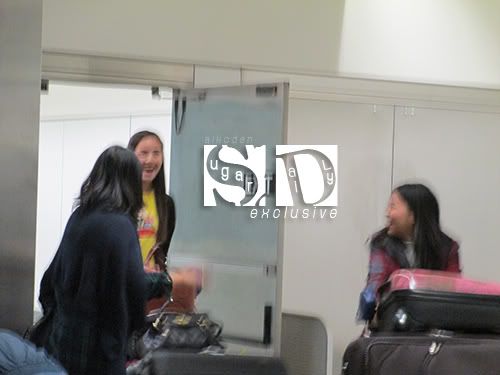 OMG Mother!  It's such a surprise.. look at the International fans.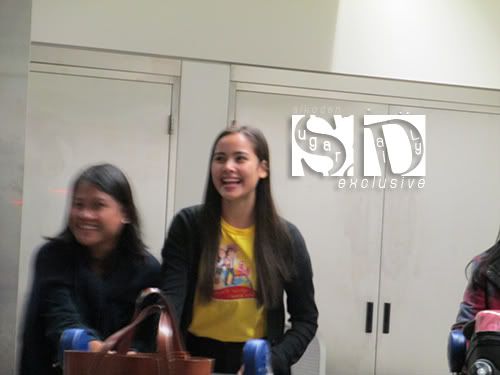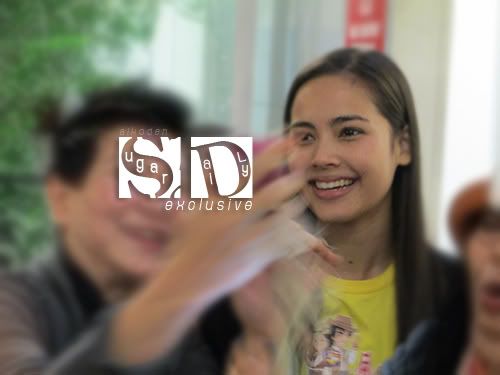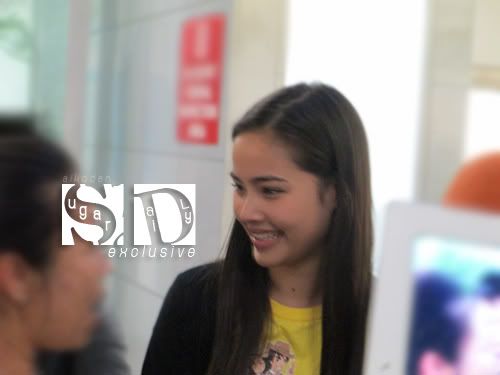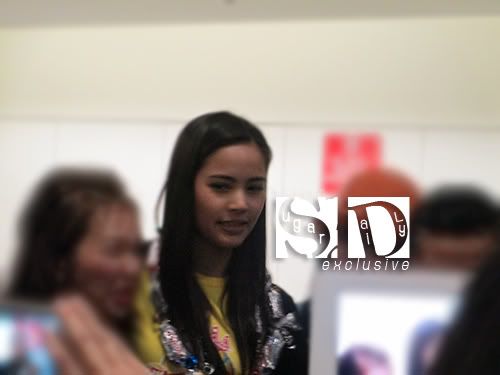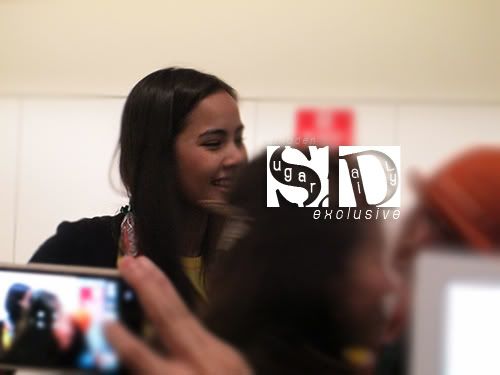 Mao, is one of the lovely Yadecher I met today 
  Yes, we're excited to get pics with the lovely Yaya.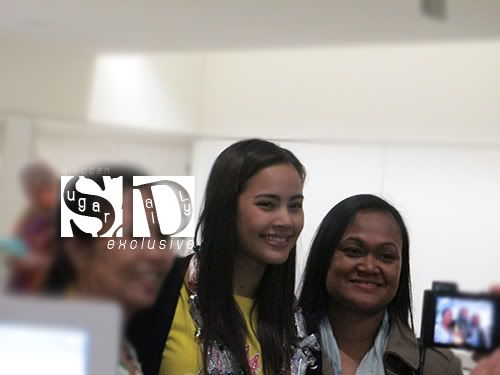 These two grandmas came to see their daughter-in-law in SF, but later waited for N'Yaya.  They already met Yaya & Nadech a few time in Thailand though.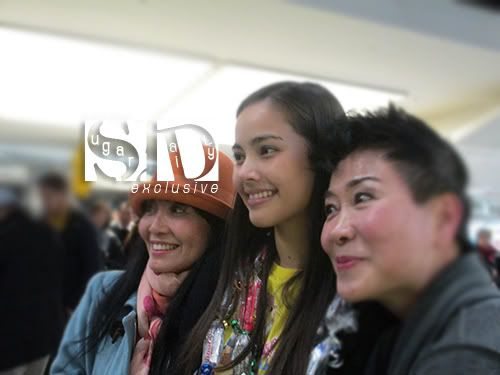 I absolutely love this picture.. too bad it's blurry!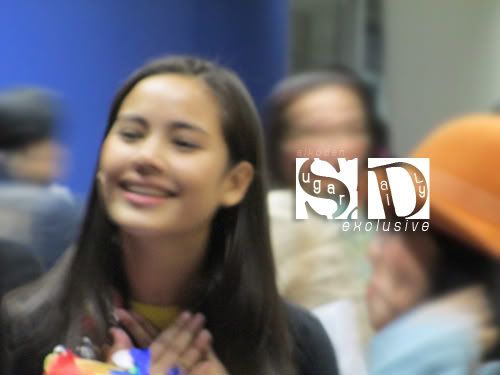 IG time?  Who knows?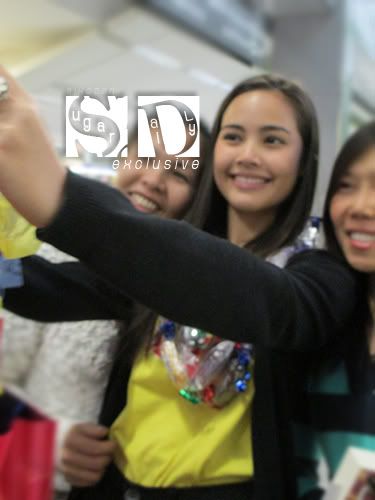 I didn't get a hug like this.. 
  I was too scared and nervous out of respect.. LOL.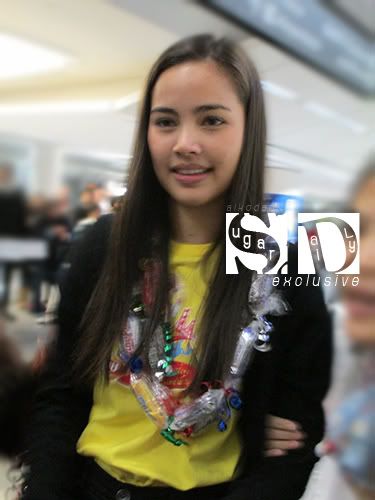 Last but not least.. N'Yaya & I.  Oh what a joyous day!!!  I almost cried if I didn't get to take a pic with her. *sniffsniff*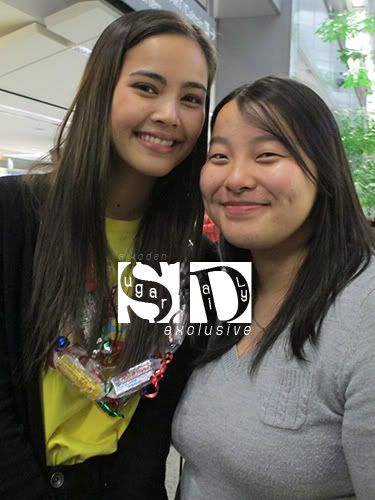 Related Posts :