Top Award 2012 Winners
Tv Pool's Top Award  has taken place and winner list is below. Top Award is based on votes, sent in by fans, its like People's Choice Award, here in the States.  It is a popularity contest, so you always have people disagree with the results, but then that can be said and applied to other award shows as well. The fashion at the awards this year seems to be awful, but  I can't remember the last time the fashion at these awards show for Thailand have been any good. What do you think of this year winners? Do you agree with the winner lists?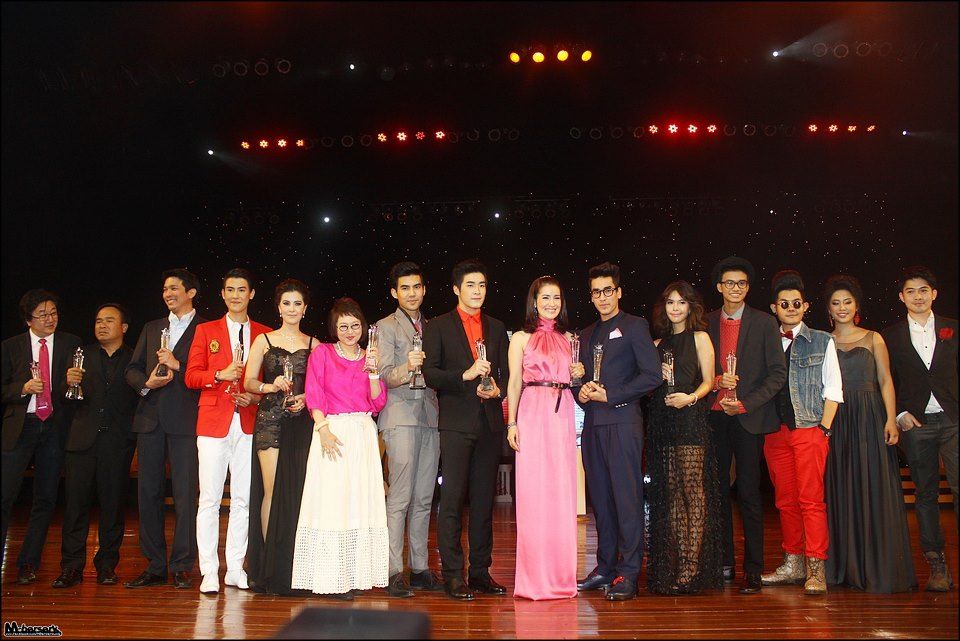 Best Lakorn: Raeng Ngao
Best Director: Yok Luerd Mungkorn
Best Movie: Jan Dara
Best Singer : Bie Sukrit
Best Host: Doo Sunya
Best Actor: Nadech Kugimiya -Toranee Nee Ni Krai Krong
Best Actor Movie: Ter Chantawich
Best Actress: Anne Thongprasom -Qi Pao
Best Actress Movie: Chompoo Araya
Best Rising Actor: Pop Pichatpat -Raeng Ngao
Best Rising Actor Movie: Alex Theeradeth
Best Supporting Actor: Pip Rawit -Raeng Ngao
Best Supporting Actress: Tanya Tanyares -Raeng Ngao
Best Rising Actress Movie: Yaya Ying
Best Game Show : The Voice
Best Variety Show : At 10
Pictures from the award show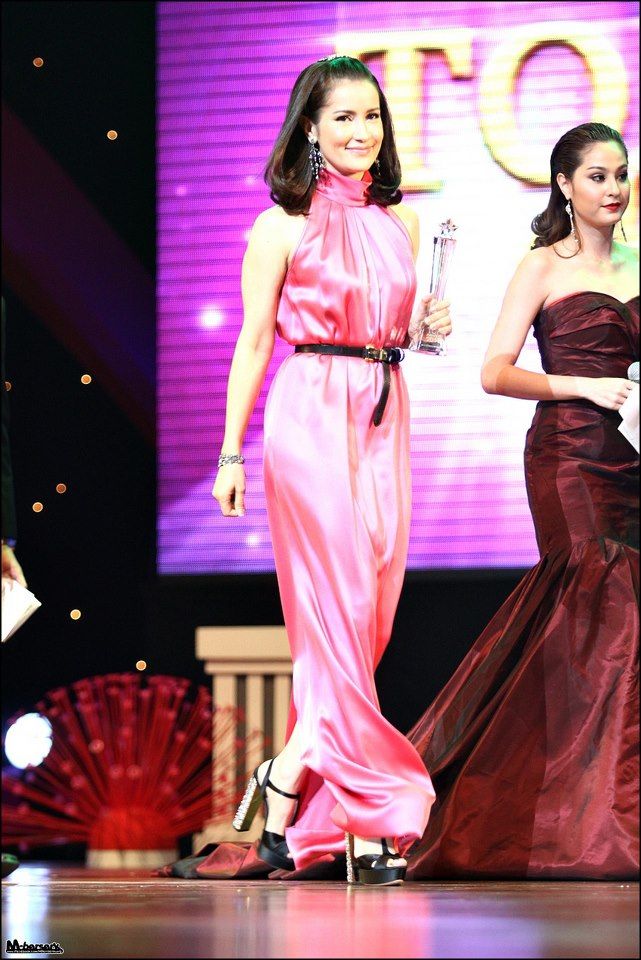 The  princess of Thai Entertainment,  Anne continues her winning streak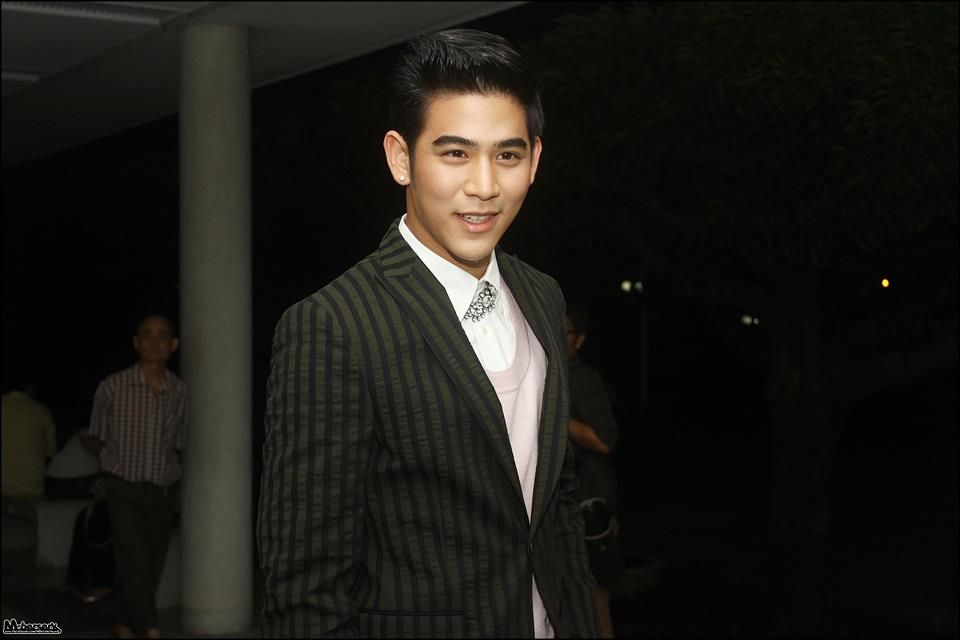 Porshe channeling his inner drama queen, blinged out in pink and diamonds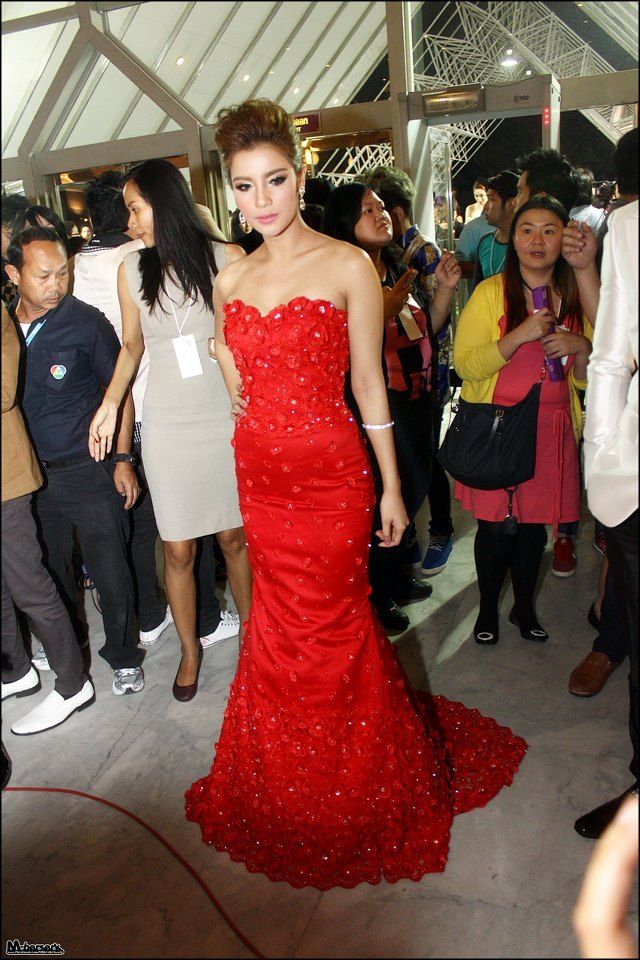 Vill decked out in red mermaid dress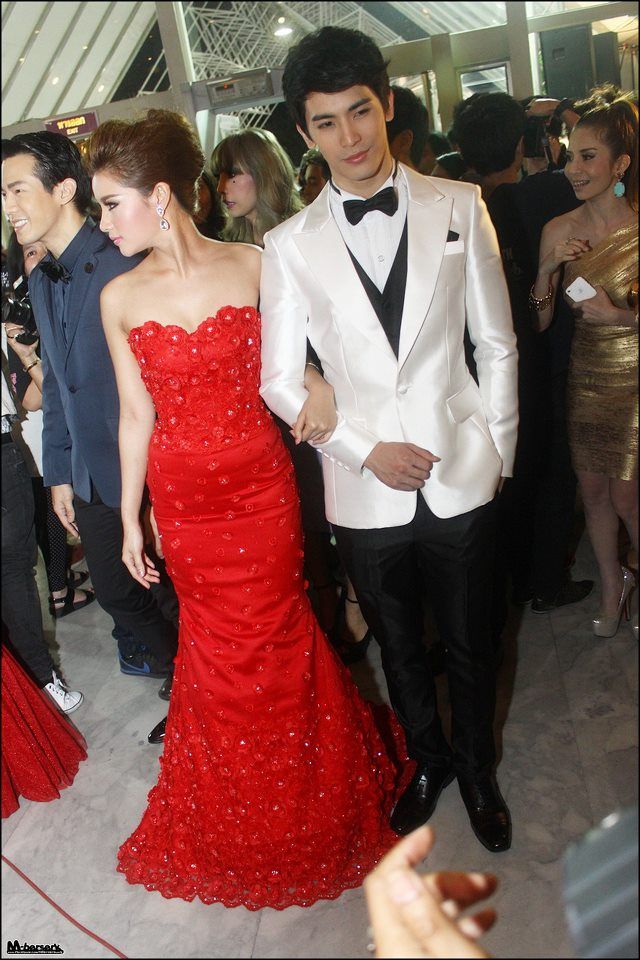 Onscreen Sweethearts Vill and Son. Son came dressed to the nines in a tux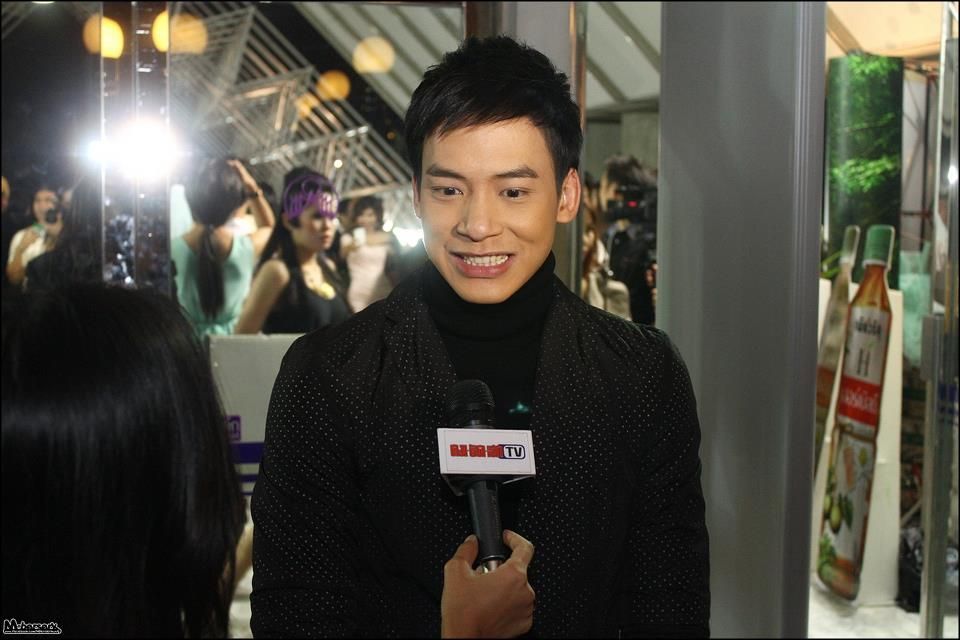 Best Singer, Bie looking very happy  lol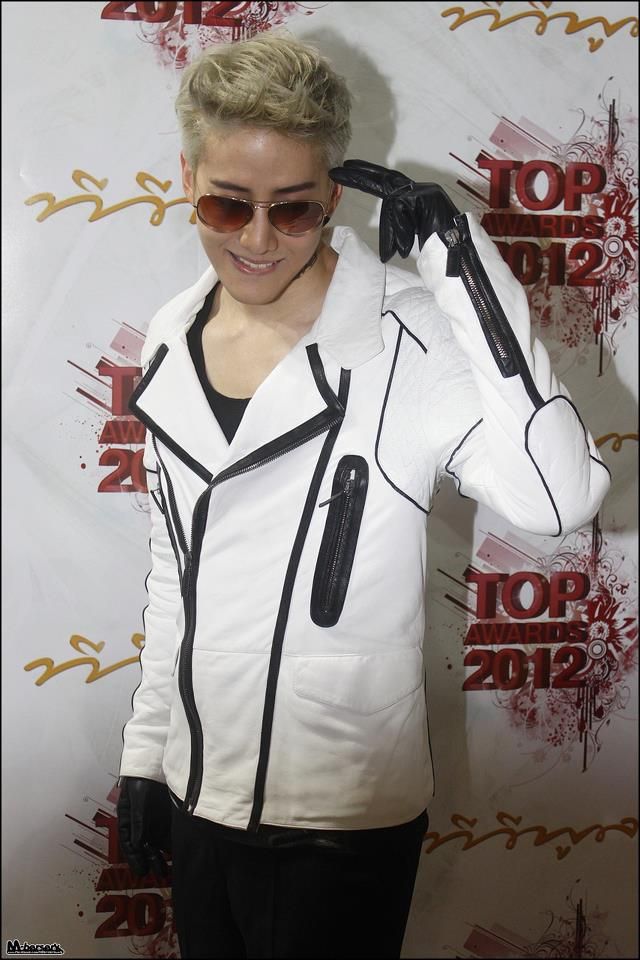 Showing off his new blonde locks, Mike made sure he kept warm in gloves, despite the humid weather in Bangkok
In an awful getup, Best actor winner Nadech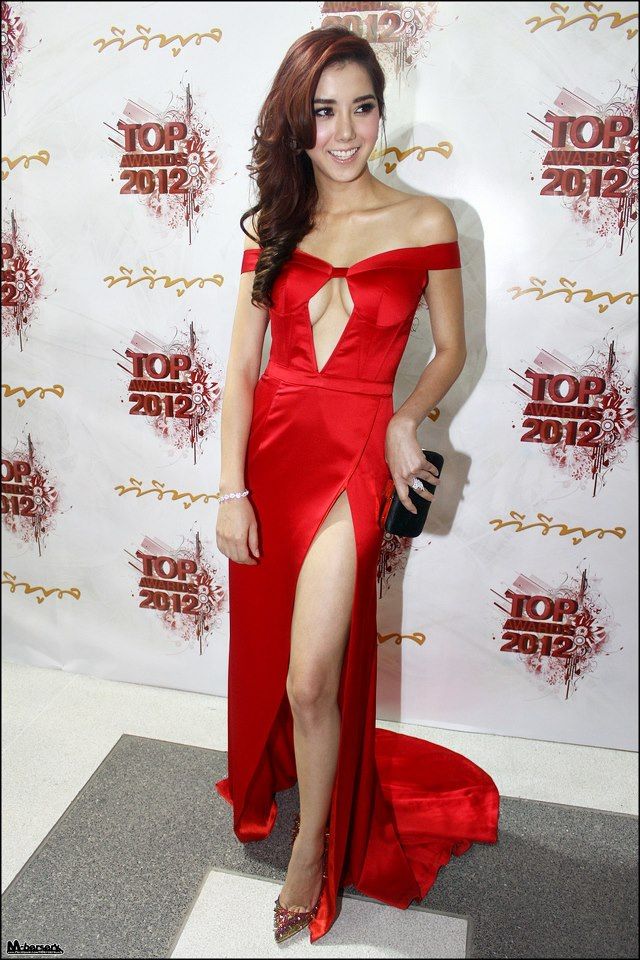 Vava voom! Leaving little to the imagination, Ice shows off her  figure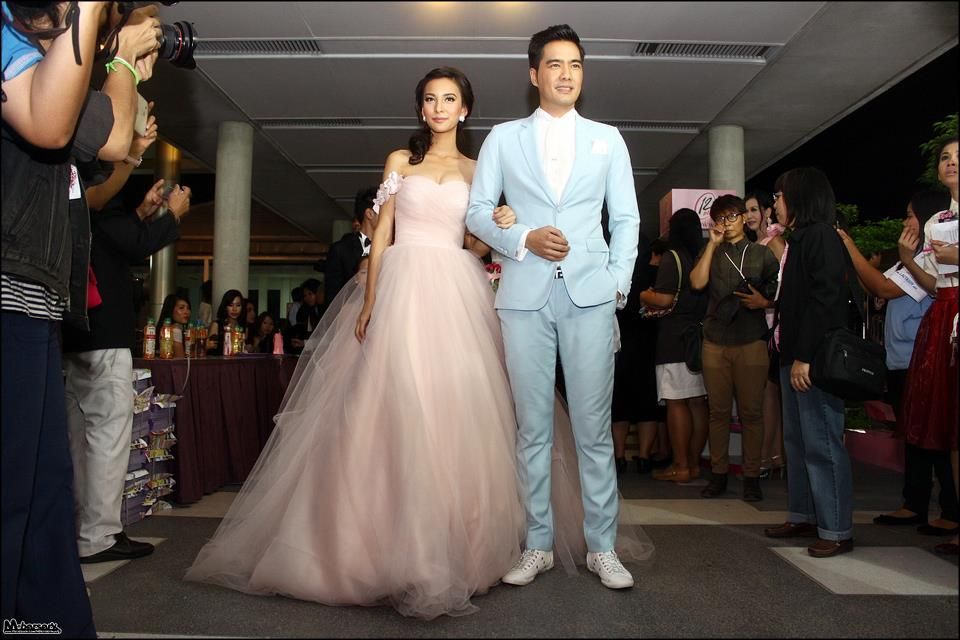 Not sure where Kelly and his  "bride" are going, pastel attack 
Hopefully no wardrobe malfunction happens here. Can just imagine what a little tug can do!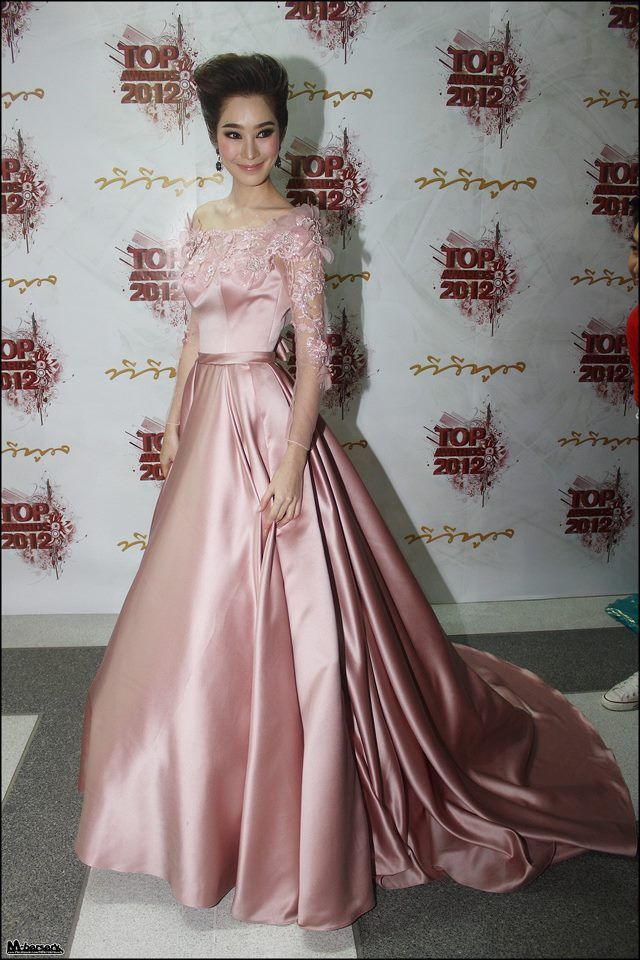 Chat looks nice here, her dress is nice just don't like the satin look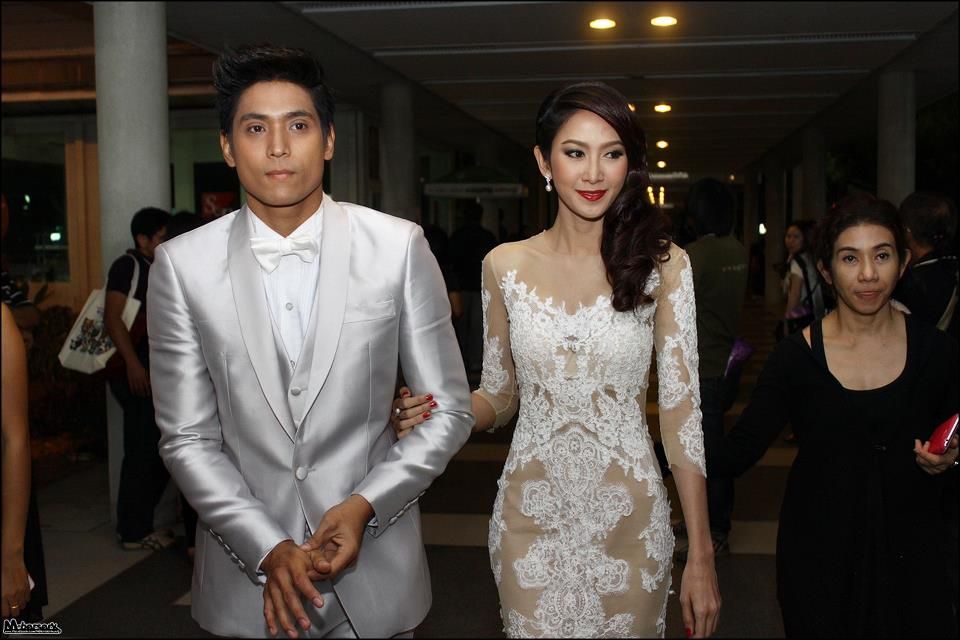 Thun and mistress Yui lol. Getting ready to walk down the aisle, no amount of white, will make you look innocent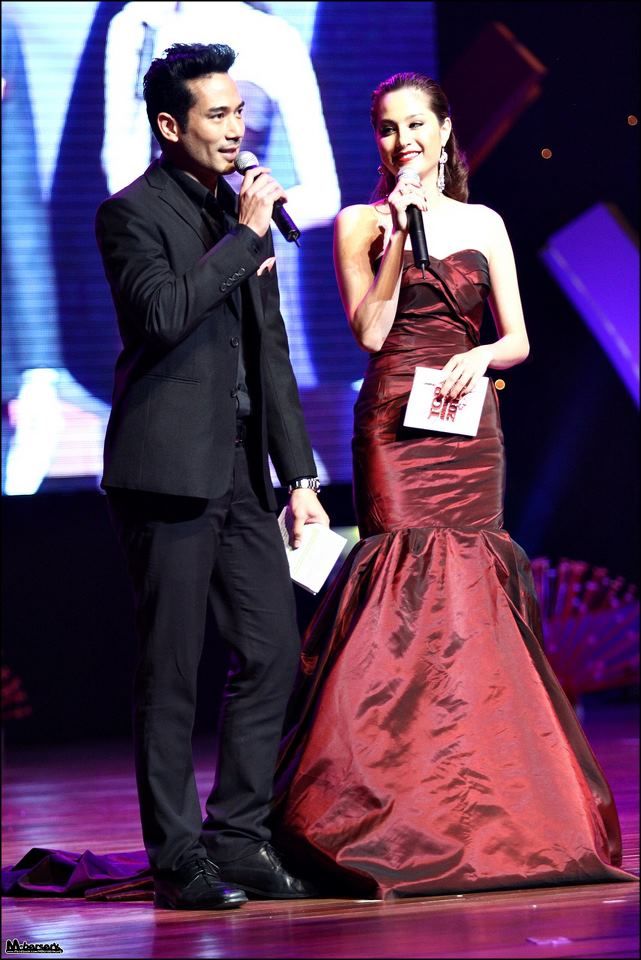 These two actually look really good together
The dress would have been nicer if there wasn't a cut out, don't you think?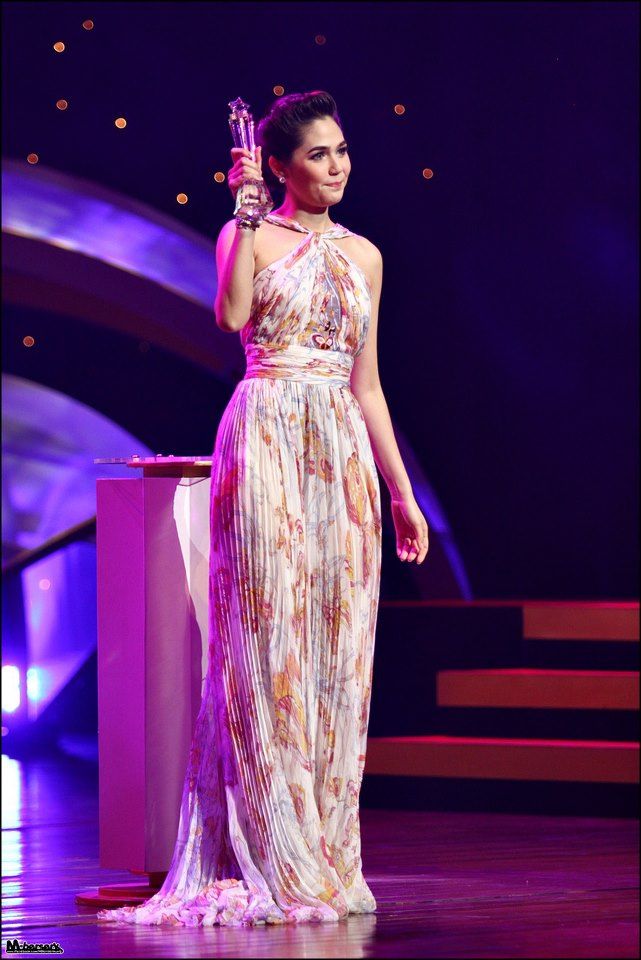 Looking fresh and cute as always, Chompoo accepts her  Best Movie Actress Award
__________________
Pictures credit Mberserk Facebook
Related Posts :