Undeniably loveable Yaya in school Uniform; loved by all!
This past Tuesday the 10th,  was this year's 63rd Annual Thairath Banquet at Rama Gardens.  It was a star studded event.  Among them is clear faced hottest na'ek "Yaya Urassaya" whose fan-club crowded her.  
Yaya's abundance of cuteness had people mobbing her for pictures.  She was not frightened nor exhausted, she stood there smiling sweetly.  It didn't matter who saw her at the event, they all became infatuated by her.  Her acting skills are improving, added with her loveable personality, don't be surprised that in year 2013 Channel 3 will be giving her a handful of lakorns.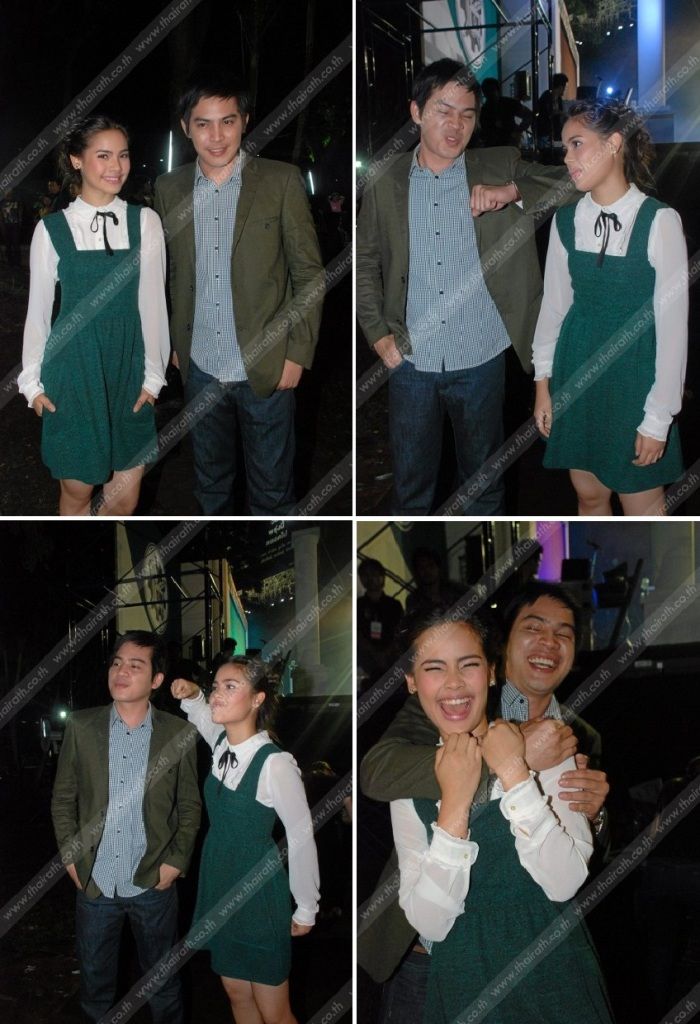 ___
Source: Thairath | December 11, 2012
Translated from :   http://www.thairath….tent/ent/312554
Related Posts :